The Heart of Fire Preview Patch Notes: NW.105.20180924a.2

Known Issues
Professions Overhaul Stockpile Blocks Tutorial
Issue: While the issue has ostensibly been addressed, we've received reports that characters who ran into the issue on version NW.105.20180924a.1, or characters copied from live, are still unable to progress.
Workaround: Copy a new character to Preview. If that doesn't work, maybe create a new character and make good use of the stuff you can get from the Preview Only store to advance quickly. (Best I can suggest with the info I have, sorry!)
HighlightsProfessions Fixes / Changes
Profession Quests
It is no longer possible to open the quest items "Delivery for Knox" or "Delivery for Bolden," leaving the player unable to complete the quest.

Lessons Learned: The player's retainer now properly appears in Sage Bradda's shop when expected.

Various profession quests now properly unlock when Blacksmithing or Gathering reach the required levels.

Various typos have been addressed.

Your retainer in your workshop is now able to answer basic questions about professions and the workshop.
Profession Rewards and Items
An issue has been resolved wherein some crafted equipment was mistakenly marked as bind on pickup.

High-quality gems now give more Refinement Points than their standard counterparts.

Jewelcrafting now properly has leveling achievements.

Mailerslathes and Nettles now appear in the expected categories.

Masterwork tools now have the expected stats.

The achievements "Leatherworking: Legend" and "Artificing: Legend" now grant the appropriate number of achievement points.

The item level of level 70 equipment crafted by new non-masterwork recipes has been increased to item level 500, with high-quality results increased to item level 510.

The item level of level of masterwork equipment has been increased as follows:

Equipment of item level 435 has been increased to 520.

Equipment of item level 445 has been increased to 530.

Equipment of item level 480 has been increased to 560.

The Stronghold decoration, Phandar Dining Table, has been renamed Simple Dining Table due to the change in materials required.

There are now crafted masterwork tools to accommodate for higher stat requirements on tools.
Profession System Conversion
Aqua Regia is now polluted, and Concentrated Aqua Regia is now the new Aqua Regia.

Forgehammer of Gond is now usable in new professions recipes.

It is now possible to buy materials in bulk from the professions vendor or from the material exchange option in your retainer's dialog.

Old legendary tools can now be exchanged for new legendary tools.

The Black Ice Forge in Caer-Konig now has an option to upgrade equipment in the Black Ice Forge. The equipment shows up only if you have the base piece.
Profession Tasks
A number of masterwork and furnishing recipes that used outdated items have been updated with new resources to replace those items.

Emerald Choker now properly requires an emerald.

Gold Wire has been moved from Mailsmithing (masterwork) to Jewelcrafting (masterwork).

Golden Chandelier has been moved from Mailsmithing (masterwork) to Jewelcrafting (masterwork).

Masterwork tasks can now have High Quality results.

Masterwork tasks now have their expected stat requirements.

Missing furniture tasks now appear in the recipe list again.

Recipes without commission costs now have commission costs.

Supplements that grant Quality no longer incorrectly grant Success instead.

The non-masterwork recipe for Gold Ingot has been changed to Raw Gold Ingot, and the required materials have been adjusted.

The non-masterwork recipes that require Gold Ingot now require Raw Gold Ingot instead.

The recipe for Oak Lumber now requires Oak Logs instead of Oak Lumber. Players no longer have an excuse to call their artisans a lumbering oak.
Profession Workshop
A teapot no longer incorrectly has collision.

Light beams no longer allow certain visual effects to climb up them, resulting in artifacting.

The number of slots in the delivery box has been increased to 30, up from 20. 12 slots are available at rank 1, with 6 additional slots unlocking at each rank upgrade.

The postings on the Dispatch Board have been updated.
User Interface
The "+1" icon is now a little smaller, and has background art supporting it.

The Master's Desk now has a more polished interface treatment.
Release NotesContent and Environment
Acquisitions Incorporated
Acquisitions Incorporated now has more Acquisitions Incorporated branding in the appropriate Acquisitions Incorporated locations.

Retrieval Operation: A cutscene transition has been smoothed out.

Retrieval Operation: Completing the initial version of the quest no longer completes the repeatable version of this quest for other characters in the party.

Retrieval Operation: Feather Fall once again works properly.
Combat and Powers
Classes and Balance
Control Wizard

Brisk Transport: This feat no longer incorrectly stacks with itself.

Chaos Magic: If this procs Chaos Speed, floater text appears.

Frozen Power Transfer: When at maximum stacks, further refreshes no longer incorrectly drop the stack count to 1.

Ice Knife: This power's tooltip no longer shows fluctuating damage numbers.

Repel now grants a consistent amount of Action Points per use, rather than scaling based on enemies hit.

Storm Pillar can now crit, and can no longer incorrectly be attacked and pushed.

Uncontrolled Obliteration now affects all appropriate powers.

Guardian Fighter

Griffon's Wrath: This power can no longer get into a state where it can be spammed without cooldown.

Griffon's Wrath can no longer incorrectly affect the enemy if it is animation canceled before it hits.

The feat Staggering Challenge now correctly affects Rank 4 of Griffon's Wrath.

Hunter Ranger

Careful Attack now only procs from At-Wills, Encounters, and Daily Powers. This should prevent stacks from being eaten by indirect attacks that don't reference weapon damage.

Stillness of the Forest: This buff can no longer reset or expire while the player is standing still.

Stormstep Action: When used with Forest Ghost, this class feature consistently reduces Encounter Power cooldowns by 1 second. (Or will, in next patch. This one, it increases them by 1 second instead, oops.)

Oathbound Paladin: Paladins without a Paragon Path now queue as a Tank, rather than Damage.

Scourge Warlock: Murderous Flames should no longer loop with Red Dragon Glyph.

Trickster Rogue

Blade Flurry: This power can no longer get into a state where it can be spammed without cooldown.

Blade Flurry: This power now gives Action Points on use, with extra given from the final swing.

Duelist's Flurry: Bleed damage has been restored to its previous value.

Low Blows: This feat's effects have been reverted to 5/10/15/20/25%.

One with the Shadows: The damage bonus has been increased to 40%.

Return to Shadows: This feat now functions.

Shadowy Opportunity: This power should no longer stack.

Skullcracker Mark: The duration of this effect has been increased to 10 seconds.

Skullcracker: The bonus duration has been increased to 5 seconds.

Skullcracker: This should never result in two stacks being shown.

Shadowborn: Damage has been increased to 20/40/60/80/100%.

Smoke Bomb: This power can now only trigger Aura of Courage once per cast.

Smoke Bomb: This power no longer procs Shadowy Opportunity four times for 0 damage per tick.
Item Powers
Silverlace Mail and Magic Lord's Surcoat no longer incorrectly build Aggressive and Defensive Charge stacks even after they're removed.
General
Overflow Rewards have been adjusted to be more in line with M14's reward distribution.

Programmers Hate It! There is no longer One Weird Trick to summon multiple copies of the same companion.

Producers are no longer allowed to write clickbait headlines in patch notes.

Wanderer's Fortune insignia power once again properly rewards the player.
Items and Economy
Dungeon Chests
Astral Diamond values for dungeon end chests now match the values we plan to ship.

Dread Legion now supports rerolling the end chest.

Master of the Hunt now consistently supports rerolling the end chest.

Tomb of the Nine Gods now supports rerolling the end chest.
Strongholds
The "Labor" currency has been renamed to "Professions Supplies."

Most Professions materials may now be donated to the Stronghold to increase Professions Supplies.
General
Cloaked Ascendancy Heroic Encounter rewards have been un-reverted, and once again give the appropriate seals.

Icewind Dale Heroic Encounter rewards can once again properly be opened.

Storm King's Thunder campaign store: The cost in Voninblod for 1,000 Rough Astral Diamonds has been increased.

Various typos have been addressed.
User Interface
Character Creation
The ever-present Coming Soon™ icon is Leaving Soon™. (It's just going away. This is not us adding a new class.)
Inventory
Riches: There's no longer a "Shape" button for Raw Black Ice. Once players are out of Raw Black Ice, the line goes away.
Journal
Legacy achievements are now a thing. Certain achievements no longer show up in the "uncompleted" list, but still show up if the player has already completed them.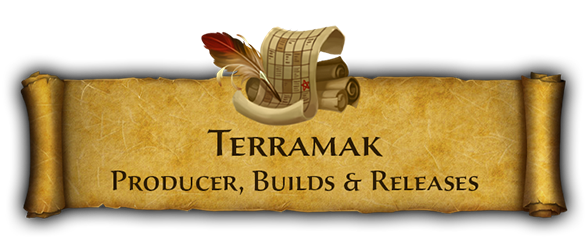 Tagged:
Comments
This discussion has been closed.