Cloaked Ascendancy Preview Patch Notes: NW.75.20170131a.3 (Edit 2/3 - SPC Master open)

Module Overview:
Developer Blog - Upcoming Expansion Features
Please post on a relevant Official Feedback Thread, if one exists for the feature you've got feedback on!
Feedback Threads:
Official Feedback Thread: River District Introduction Quests
Official Feedback Thread: River District Zone
Official Feedback Thread: Cloaked Ascendancy Campaign
Official Feedback Thread: River District Rewards
Official Feedback Thread: Illusionist's Gambit
Official Feedback Thread: Weapon Enhancement Changes
---
Release Notes
Spellplague Caverns (Master) is now open and ready for its first look!
If your character doesn't have access to the queue, on the NeverwinterPreview shard (and Lurker shard for Russian players), you may open the Wondrous Bazaar and click the "Preview Only" tab. That tab should have an entry to allow players to unlock the queue early.
Content and Environment
River District Zone and Instances
Audio has been updated on many enemies, allies, environments, and quests throughout the zone and module content.

Instances now properly give rewards.

Portal Stones now explain in their tooltip how to use them.

Repeating the intro quests now awards random riches, rather than Evidence of Evil.

River District instances now also show the "Reclaimed Resources" UI element in the HUD.

Various environment fixes and improvements have been made.

Various quest flow improvements have been made, including improved directions and Quest Path usage.
Cloaked Ascendancy Campaign
Progression updates:

The primary daily quest now gives 25 Evidence of Evil, reduced from 30.

Instances and found quests now have a chance to drop up to 5 Evidence of Evil.

Abandoned Treasures now properly indicate in their tooltip where they come from.

Ascendancy campaign currency tooltips now properly show where they're earned.

Ascendant Triumph: This achievement now properly completes when completing the fourth Cloaked Ascendancy campaign boon task.

Resistance: This value no longer decays.

Security: This value no longer decays.

Task: Heir Apparent and Clear the Docks are now properly in their unlock order.

Task: Heir Apparent now properly requires level 70.

Task: Resist the Rituals now states that it requires Heir Apparent.

Task: Secure the District now states that it requires Heir Apparent.

The campaign store can now be accessed from the campaign UI.

The store is now correctly locked before the player starts the campaign.

The store requirements have been altered to properly decrease as the store upgrades (previously the final store upgrade didn't do anything)

The task tooltips for the Finances track now properly indicates what actually happens at each task.
Illusionist's Gambit
Flamethrowers' damage areas should now more closely match the visual location of the flames.

Lukan no longer speaks over himself.
Spellplague Caverns
A new respawn point is available after defeating the first boss.

The item "Bane of the Far Realms" has been added to the Preview Only tab of the Wondrous Bazaar.

This item will instantly unlock access to the epic dungeon "Spellplague Caverns (Master)" once it's active on NeverwinterPreview.
Dungeons, Trials, and Skirmishes
Svardborg: The damage over time effect from Hailburst can no longer damage players outside the arena.

Castle Never: The AoE radius of Annihilation Spheres has been reduced to be in line with their splat effects.
Combat and Powers
General
Certain triggered effects can now activate off Impossible to Catch and certain other instant-cast powers.

Control Wizard: Chaos Magic: Chaotic Nexus now properly grants +30% armor penetration to the caster.
Enemies and Allies
General
Dryad Thornbows no longer incorrectly spawn at dungeon difficulty even outside of dungeons.

Plaguechanged Maw: The radius of this creature's PBAoE / Burst power now more closely matches the range of the danger indicator on the ground.
Items and Economy
Bounty Stores update
Neverdeath Graveyard bounty packs can now include level 30 Rare gear.
River District Items
Artifact weapon restoration has had some balance changes.

Mirage off-hand weapons now properly cost 2500 Abandoned Treasures to restore, decreased from 3000.

Off-hand weapons now require 45 Arcane Magical Writings to restore, increased from 40.

Tooltips for these items have been updated with additional information.

Visuals for these items have been updated.

Artifact weapons now all properly have the Artifact Stat Increase slot unlocked upon reaching Rank 35.

Ascended Hunter Melee weapons can now properly have their appearance changed.

Clones made by the Mirage set bonus now properly spawn at character level.

Collection locations have been updated for River District rewards.

Corrupted Aboleth Pact Blade: This item now properly uses restoration, rather than refinement.

Defunct Paladin's Shield: This item is now named Defunct Aberrant Shield.

Dormant Aboleth Talisman: This item is now named Corrupted Aboleth Talisman.

Tome of Ascendance: The Aboleth powers now work as described, and have had a tooltip update.
River District Campaign
See "Cloaked Ascendancy Campaign" above in the Content and Environment section.
Companions
Energon: This companion no longer loses its visual effects when it's defeated.

Lightfoot Thief now properly triggers appropriate Mount Insignia bonuses.
Enchantments, Enhancements, and Runestones
Bilethorn, Feytouched, Flaming, Frost, Holy Avenger, Lifedrinker, Lightning, Plague Fire, and Terror Weapon Enhancements: It should no longer be possible for certain powers (e.g., Control Wizard's Imprisonment) to cause these weapon enhancements to trigger an extremely large number of times.

Flaming and Feytouched Weapon Enhancement DoTs no longer deal a very small additional bit of damage. The amount of damage was insignificant, but it made the combat log harder to read.
General
Aurora's Whole Realms Catalogue now sells rare rings at the first rank.

Companions can no longer trigger Underdark ring effects on their owners.

Dragon Loyalist's Visage: This item now gives a Regeneration buff with a Skeletal Dog summoned, rather than a Maximum HP on Enemy Kill buff.

Eye of the Giant: The cooldown times on this artifact are now consistent with other artifacts.

Many various typos have been addressed.
User Interface
Auction
Item names that have a built-in word wrap now display properly in all parts of the Auction House, rather than showing a "" string.

The "Click Here" box now shows a grid-based item picker rather than a long dropdown menu. This view shows the contents of the main inventory, Currency bag, and Useful Items bag.
Campaign
The Cloaked Ascendancy campaign has had a few visual tweaks and improvements.
Change Appearance
The Tower of Alteration now has its own background.
Dungeon Key Chests
Players can no longer cause themselves to un-select a reward by clicking a non-choosable reward.
Inventory
Items that are in the "To Trade" list now have a red overlay in the item picker. This is intended to make it clearer that a trade is pending on a given item in a given slot.

Players may drag and drop qualifying items to any point on the Useful Items window, rather than just an open slot.

Stacks can now be consistently split when moving items from the inventory, including from the Useful Items bag.

Useful Items can now be moved to the guild bank (if unbound).
Zen Market
Knox's Adventurer Recruitment Order: This purchase now more clearly states that the recruited adventurer can be any race the player owns, rather than just any race.
Localization
General
A major localization update has been made for French, German, Italian, and Russian locales.
Known Issues
Purchasing the Reclaimed Item packs doesn't actually give anything, but still consumes the currency paid for them.

A placeholder item is given when finishing daily quests.

Feywild Strongboxes from Nostura are incorrectly Bind on Equip. They should be Bind on Pickup.

Pure and Transcendent Frost Enchantments don't respect their internal cooldowns.

Spellplague Caverns (Master): Treasure chest at end is currently looking for a type of key that doesn't exist.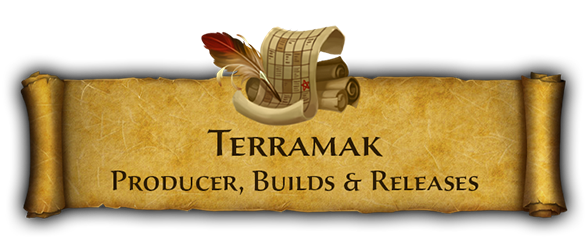 Post edited by terramak on
Comments
This discussion has been closed.