Are the new classes not meant to be customize?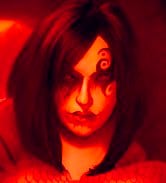 I've been waiting for these new classes and i was so eager to make the shield one! Finally the update is here, but....

They are gender locked. And on top of that, there is literally no options to customize them?

Am i missing something? Even though nightshades had fewer hairstyles, at least they had some options.

These 2 new classes lack any options, like barbs but worse.

What's wrong with pwi? Customizing was the most indepth of all games i had ever seen, now they dont even let us change a hair or eye color? Seriously, do they expect us all to walk around with these clones that just differ in name?
Comments