Hey everyone,
Those who passed their perception checks out there have noticed that we've put up a Preview Collections on Preview which show cases the gear you'll be able to attain soon.
If you haven't taken a look at the gear yet, feel free to check it out on Neverwinter Preview.
Instructions to get into Preview (ft. Terramak):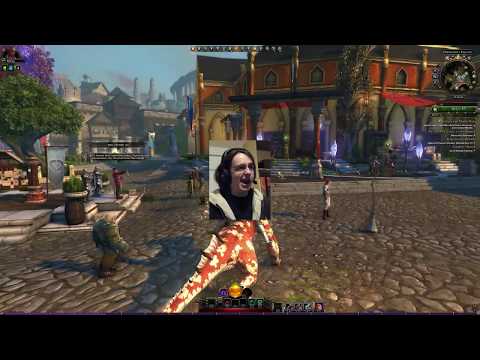 ---
As always, the gear and bonuses are subject to change as it is still under development. Your feedback is much appreciated.
There have been a few adjustments that hasn't made it into Preview:
•
Controlled Sandstorm
now grants 5% Deflect Severity, instead of 5000 Deflect Severity.
•
Escalating Torrent
now has a 10 second timer when the stacks are accumulated.
•
Controlling Strike
is now known as
Controlled Strike
, and grants 1% Damage Resistance instead of 1% Damage per stack when consumed.
•
Mountain's Valor
is now 10 stacks, and grants .5% Power and Awareness per stack. Movement Speed is reduced by 2.5% per stack, and this effect now lasts for 4 seconds.
•
Skirmisher's Tactics
now grants both Defense and Critical Severity when the player is within 20' of the target.
•
Fairy's Whimsy
now increases your Movement Speed by 10% when there are no teammates within 30' of you. When there are teammates within 30' of you, gain 3500 Power instead.
• The
Wasteland Wanderers
now has the
Brute's Advantage
power: When you are 25' or closer to your target, your Combat Advantage is increased by 5%.
Let us know what you think!
----
Formatting Your Feedback and Bugs
For posting feedback and bugs, please follow the following format to ensure your feedback and bugs are seen clearly and processed in a timely manner, thank you!
Type:
Bug
/
Feedback
(Please only choose one)
If you are listing a bug please have this text in RED, if you are posting an opinion or feedback please use CYAN. If you are replying to another user's post, asking a question, or just engaging in general discussion, please do not color your posts, general discussion is welcome and we will read all of it, regardless of color! You can use BBCode to color your text:
This text will display in cyan.
This text will display in red.
Examples:
Bug:
While attempting to complete the 'What was Lost' quest, the ranger never appears and the quest is impossible to complete
Feedback:
The heroic encounters should happen more often and drop better loot.