Undermountain Preview Patch Notes: NW.110.20190311b.3
Release Notes
Note: We may have included patch notes for issues that were never present on Preview.
Note: This is not an all-inclusive list of fixes, but a snapshot of the many fixes we've made.
Content and Environment
General
Numerous fixes across a number of maps.
Catacombs
Skill nodes have been populated throughout the Catacombs.
Combat and Powers
General Combat
Artifact Powers: Removed accidental added artifact power slots to practice weapons

Paralyze: The negative condition "Paralyze" may now be removed by spells which cleanse negative effects.

Paralyze: The initial application of paralyze can be avoided by being immune to control, and including blocking. It is no longer possible to block the individual stuns that occur once paralysis has already been applied by blocking.

Power tooltips have been updated to not include arc or radius if they are simple melee powers.
Classes and Balance
General
Damage reduction granted from Path of the Vanguard, Oath of Protection, and Will of the Sentinel has been decreased to 10%, down from 30%.

Hit points shielded by all tanks "block" mechanics has been reduced to 50% of maximum hit points, down from 100%.

Maximum hit points of all tanks has been increased.

Path of the Vanguard, Oath of Protection, and Will of the Sentinel now grant a 40% increase to maximum hit points.
Barbarian
Power Icons have been added.

Spinning Strike did now correctly makes the barbarian immune to control effects.

The radius of Not So Fast has been increased to 15', up from 13'.
Barbarian (Blademaster)
Axestorm's damage magnitude has been reduced to 480 from 1000, as the power was mistakenly given a damage value as if it were a single target power.

Axestorm would now correctly orients up slopes to hit enemies above the Barbarian.

Bloodspiller has been adjusted to only deal a small portion of the damage dealt to the target back to the Blademaster.

Relentless Slash no longer gives two stacks when switching in and out of Battlerage mode.
Barbarian (Sentinel)
Primal Fury now properly generates rage like a standard encounter power, and as a result, now appears to cost more rage.

Sentinel Barbarian no longer deals significantly more damage than expected.
Cleric
Chains of Blazing Light no longer incorrectly hits targets outside its target circle.
Cleric (Devout)
Primed Divinity now increases divinity regained per tick by 50% (up from 33%) after channeling for 5s (down from 6s.)

Repeated Blessings now properly causes Bastion of Health to extend the duration of Healing Word.

Sun Burst now properly has a target cap of 15, increased from 5.
Cleric (Arbiter)
Heavy Sun correctly grants additional stacks of judgement.

Heavy Sun now grants Radiant Judgement, changed from Burning Judgement.

Searing Light's width has been increased to 8', up from 2'.
Fighter
Bladed Rampart: The damage of this power has been reduced to match its tooltips.

Dig In no longer erroneously restores the fighter's stamina to full all at once.

Dig In now grants the fighter a 10% reduction to damage taken and nullifies combat advantage.
Fighter (Dreadnaught)
Reaving Strike's tooltip has been updated to indicate that it may hit multiple targets.
Paladin
Paladin Feats now have icons.
Paladin (Justicar)
Crusader's Charge no longer shows a positive condition icon on the HUD.

Divine Palisade is now a power that is maintained for 60 Divinity a second, functions like a normal block but also reduces damage taken by you and allies behind you by 10%.
Paladin (Oathkeeper)
Paladin now gains control immunity while channeling the daily Sanctuary.
Ranger (Hunter)
Aspect of the Lone Wolf will now properly cap at 10 enemies instead of only 5.
Rogue
Sneak Attack now properly adjusts cooldown rate while in stealth.

Stealth Tooltip now shows the Steal Cost countdown, that will decrease as stealth is active.
Warlock
Consuming Action: This power's range is now shown in its tooltip.

Blades of Vanquished Armies: Daggers flung by this power no longer refresh or apply Curse.

Brink now shows its incoming healing boost on the character sheet.

Fiery Bolt now shows its radius in its tooltip.

Fiery Bolt: This power now properly explodes when it hits a cursed target.

Hellish Rebuke now shows its debuff.

Pillar of Power tooltip has healing over time effect added to it.

Pillar of Power: This power's tooltip now shows its Heal Over Time effect.

Shadow Walk now properly shows its movement speed increase on the character sheet.

Soul Burn is no longer classified as a paragon power.

Soul Burn now lists its magnitude in its tooltip.

Soul Burn: This power now properly displays as a class mechanic in the Powers window.

Transfusion Tactics should now trigger off of the proper powers.

Vampiric Embrace now properly grants all the Temporary Hit Points it should.

Vampiric Embrace now properly spawns a soul puppet.
Wizard (Thaumaturge)
Cataclysm has been reworked into Fireball.

Fireball is no longer a cone. Fireball now targets a specific enemy and deals damage to that enemy and all enemies within 15'. (20' if used with spell mastery.) Damage and additional effects remain identical to Cataclysm.
Characters
The Moon Elf race now properly provides the expected boost to AP and Stamina Gain.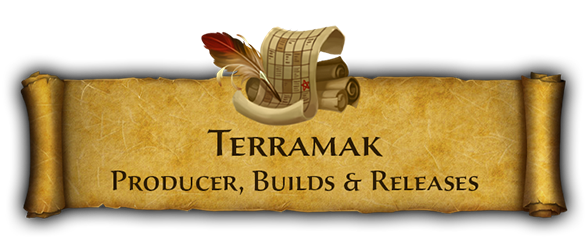 Tagged: