Summer Festival ▪ Soundscapes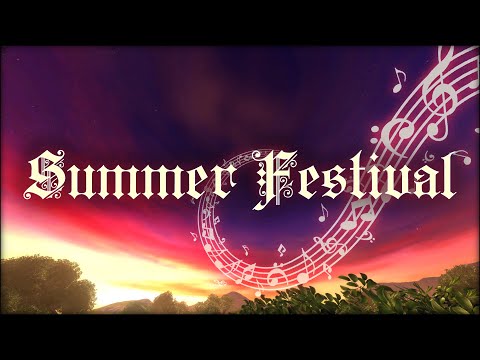 ➠Summer Festival | Soundtrack & Landscapes
➟The event begins with the sky taking on a purplish hue, at which point an event stand appears near the center of Protector's Enclave with a Midsummer Priestess flanked by a Prize Boar and Blue Ribbon Pig. She provides initial information on the event and starts the quest Summer Festival (Quest).
What?