@nitocris83
the journal shows I am 12% into Sharandar and yet the Yellow check mark is there and not the ring other have.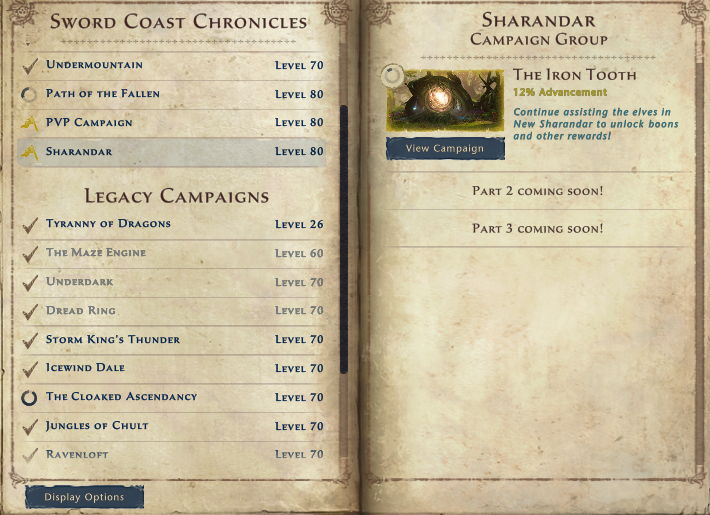 This one the transformation menu charges some of my character an extra 1K AD and 20 silver to change clothing. Is this only because she is a follower of Asmodeus?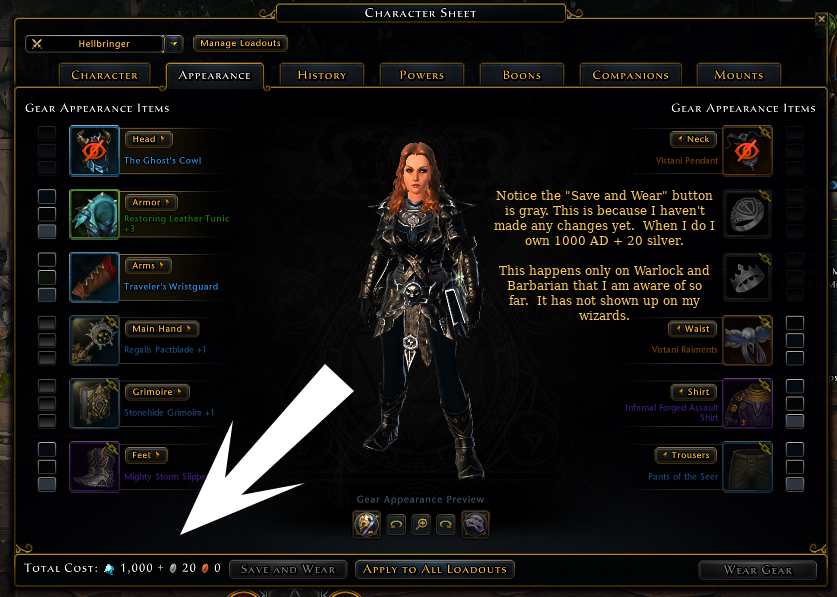 Just an FYI, no need to say you are on it or we will look into that.
I am sure they have their hands full elsewhere.