The Heart of Fire Preview Patch Notes: NW.105.20181121b.18
Known Issues
In this build, Omin Dran doesn't appear in cutscenes, and his eyeballs are missing. Gross. We're fixing it ASAP, and will not push a build live with this issue.
Special - Preview Only
Tales of Old: Lair of the Mad Dragon is currently available on NeverwinterPreview! It will run from 2019-02-04 to 2019-02-11 at 7:00 a.m. PST, so please feel free to give us feedback!
Release NotesContent and Environment
Acquisitions Incorporated
Retrieval Operation: Some hitches in the terrain have been smoothed out.
General
Fiery Pit: The Sword of Justice: When fighting General Fury, the arena barrier is now visible.

Stronghold: My Only Enemy is Time: Some tweaks have been made to how this quest notifies the player of progress.
Items and Economy
General
New Year's Boar: This mount can now properly be added to the stable if a player already has basic boar mount.

Tokens of Heroes now show up in the Wealth tab of the inventory.

The Leira fashion set now has appropriate icons.
Animation, Audio, Character Art, and Effects
Animation
After a visit to the dentist, the Yeti mount no longer loses a tooth when roaring.
Character Art
Glacial Scepter now properly sits at, not above, the Devoted Cleric's hip.

The colors on the Ghost's Longcoat have been smoothed to reduce the clashing of colors when using dye.
Visual Effects
Savage Pact Blade of the Many Arrows: Visual effects now show up on the full weapon instead of just the hilt.

Summoning the Legendary Swarm Mount no longer causes the screen to go completely black for a moment in certain locations.
Localization
General
Various fixes have been made for the French, German, Italian, and Russian locales.
Edit 2019-02-05 15:00 - Minor typo fix. (missing "how" in the "My Only Enemy is Time" quest note.)
Post edited by terramak on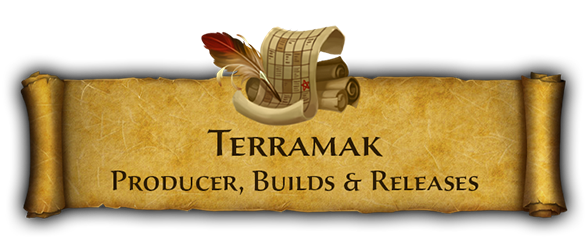 Tagged: