Problem with NCL GWF Leaderboard Top 40 ranking?
I have been ranked #19 on GWF leaderboard last week, and this week throughout the week I have been within top 10 page and within top 20 on GWF leaderboard, however when it updated this Friday, I was out of top 40 in GWF's ladder page? (I was at page 5, and supposed to be #6 in GWF leaderboard)
Anyone else noticed this? I was hoping this would be brought up so Cryptic wont ended up handing the wrong prize to wrong people...
(Dante and Saber have been on GWF's leaderboar as #1 and #2 the whole week, but the leaderboard has ranked them to #39 and #40, there is even a #41 in the list for some reason... should this be reported here or the bug/report section?
Update:
NCL Leaderboard's link
http://www.arcgames.com/en/games/neverwinter/news/detail/9357303-neverwinter:-combat-league-leaderboards
Post edited by icyphish on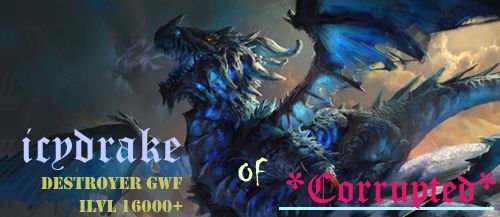 Author of GWF Speed Demon PvP Build (Mod 11) <- Click to reveal the Speedy Beast! >:)