In the
Drozana Station
part of the quest
"Time in a Bottle"
the elevator panel
seems to be a little bit out of place, making the progression of the quest quite difficult, if not impossible (been jumping around and the prompt shows up, but haven't been able to get it)...
I'm pretty sure it wasn't there last time I played this; either I shrank or Qwen knows what is going to happen and is sending a subtle message... So consider this a heads-up (no pun intended... Well, it is, sorry, I couldn't help it)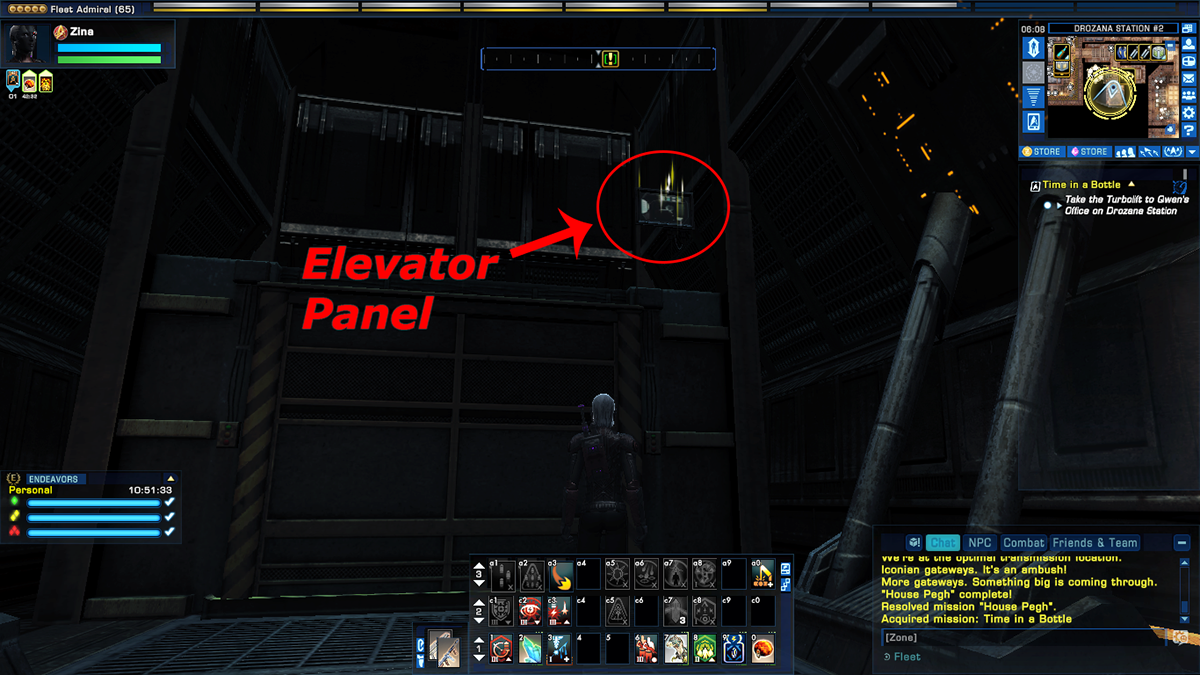 Update: I forgot that you can start the mission from sector space directly, so the progress part of the quest is not an issue and therefore just a minor inconvenience, though I'm not sure if it's the same for the quests in the
"Spectres"
episode (haven't played that one in a while).