Preview Build Patch Notes: NW.123.20201203e.1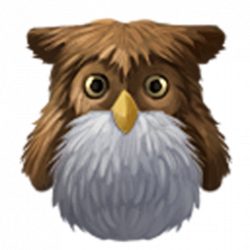 Greetings all,
Thank you very much for your efforts in checking out our preview build for the upcoming Combat Rework!
Please note that this is not, by any means, the final build as forum feedback began Friday, and the first iteration stream was on Monday. This build includes some changes in response to community feedback, but other adjustments are in progress. Please refer to the following thread for discussions from players, as well as get latest developer responses:
https://www.arcgames.com/en/forums/neverwinter#/categories/neverwinterpreview-announcements-release-notes
Known Issues
Master Svardborg and Master Demogorgon are available in the queue list. This is not intended and will be removed in a future patch.

A few older rings have incorrect Ratings.

Armor Penetration references persist in the game.

Brada's Sage shop sells a bonding runestone for 80 copper.

Bel's Relics have not yet been updated to the new system.

Boulders in Lair of the Mad Mage may be difficult for characters around 25k in Item Level.

Certain Gems, Runestones, Insignias cannot be donated to stronghold coffer.

Characters do not get automatically respec when loading in.

If you ever deal 0 damage, or notice that your damage is 0, a respec will fix your character

Companion Bonuses (item level, combined rating, etc…) apply on PvP modes.

Companions like the Hell Hound, Stronghold Cleric, and others only have Combined Rating.

Dragonborn Passive does not add to the character sheet.

Divine Protection Power contains a typo and does not modify Critical Avoidance total.

Empowered Storyteller's Journal now grants too little in Rating.

Foehammer's Favor Elixir's tooltip is missing a word, but now correctly grants its effect.

Inner Balance power mentions Armor Penetration to function.

Miscellaneous text errors (formatting issues like "Chance on hit to increase your deflect by up to 3")

Race Appearance presets appear as white boxes.

Several Companion bonuses are not applying properly.

Several Dungeons/Epic Dungeons are much more difficult than intended.

Several Enchantment items may display with tooltip irregularities.

This includes weapon/armor enchantments, which may have outdated references to weapon damage.

Several Potions have mentions of Armor Penetration/incorrect rating in Long Buffs.

Several zones may still be difficult for players to complete.

Vorpal/Holy Vorpal Enchantment's Critical Strike increase does not display on the character sheet.

Glorious Founder's Enchantment grants incorrect number of Stats.

General Updates
VIP is now enabled on Preview.

Companions now have a single category for Bolster.

As a result, the Bolster bonus has been halved, per rank.

Companion damage has been boosted.

Please note that this area is heavily Work-In-Progress.

We will be taking player feedback regarding these companions, so please feel free to leave your feedback in the following thread.


General critter damage adjustments from player feedback.

UI Changes in the companion tab and companion roster to reflect the system changes.

Character
Character appearance items are now in the proper slots.

Characters should no longer have a decimal affixed to their Attributes.

Companions
Acolyte of Kelemvor Companion adjustments

Acolyte of Kelemvor should now grant a reasonable amount of Critical Avoidance.

Acolyte of Kelemvor should no longer grant the character erroneous bonuses.

Augment companions should now have the proper Ratings contribution. (please report if you spot errors with any particular companion)

Active Companion Bonuses now have a "max possible value" displayed and should display increases as a full number.

Baby Deepcrow's Prescence's tooltip now states that it grants +3% Power, and not Total Damage.

Slime Player Bonus tooltip correctly now states that it grants a bonus to Defense, and not Total Damage.

Pet Power: Vulnerability Enhancement no longer increases the target's Critical Avoidance.

Content
Zariel and Halaster have been updated to account for the new changes (3x damage modifier).

Zombie Rotters in Dread Ring have been reduced in power to better match player characters.

Items
Armor Penetration Armor Kits are now named Critical Severity Armor Kits.

Assassin's Enchantment, Rank 15 now grants the correct Combined Ratings in the Defense Slot.

Bonding Runestones are no longer available from the Tradebar store.

Chain of Scales have been updated to the new Ratings system.

Enchantment tooltips have been updated to no longer mention weapon damage.

Gigantic Enchantment, Rank 15 now grants the correct Combined Ratings in the Offense Slot.

Forte has been added to some artifacts that used to give companion influence.

Holy Avenger enchantments now grant towards the Other Contribution for Defense.

Indomitable Runestones Offense Slot description has been updated to show the direct increase to base damage that character gains, and values were adjusted.

Insignia bonuses no longer mention Armor Penetration.

Radiant Enchantment, Rank 15 no longer grants erroneous amounts of HP in the Defense Slot.

Powers
Barbarian: Crescendo Daily Power has been increased to 2000 Magnitude, up from 1200.

Barbarian: Raging Bladeturn now grants up to 10% Deflect towards Other Contributions when Rage is gained.

Fighter: Crushing Blows now states it requires the Rating for comparison.

UI
References to Companion Ranks and Levels have been removed.

System
Maximum HP description text has been updated.

Players can join a Party when their character reaches Level 5.

Sources of Deflect Severity on items should now display as Deflect Severity and reflect on the character sheet.

When manually raised from the dead state, companions can regenerate HP.

Things to Come
Adjustments to Forte (see Forte feedback thread for more details)

Adjustments to Gear Bonuses.

Bosses will have Combat Advantage on their attacks, and their damage will be adjusted to compensate.

Background adjustments for Character Sheet display.

Miscellaneous Text fixes.

Radiant/Empowered Runestones Exchange.

UI adjustments the character sheet, which should enable better display of certain Ratings.
Post edited by nitocris83 on
Comments