The Foundry might be gone, but it will never be forgotten. The people have been talking about the fire that ravaged all those books in Neverwinter. The grand repository known as
The Foundry
was burned to the ground on April 11th.
In many places some bards play a lute and sing this verse;
The fires of April,
Was extremely painful.
The Foundry and all did burn.
The immortals from Celestial Heaven,
Did weep on April eleven.
While the leadership showed no concern.
Knowledge lost in flames,
No culprits, no names.
The volumes of history were gone.
An arsonist never found,
Never tracked by any hound.
Why was a bounty never drawn?
Those guilty go unpunished,
Has the memories diminished?
Those questions do confound me.
The eleventh of April it all ended,
No criminals were apprehended.
What ever happened to our Foundry?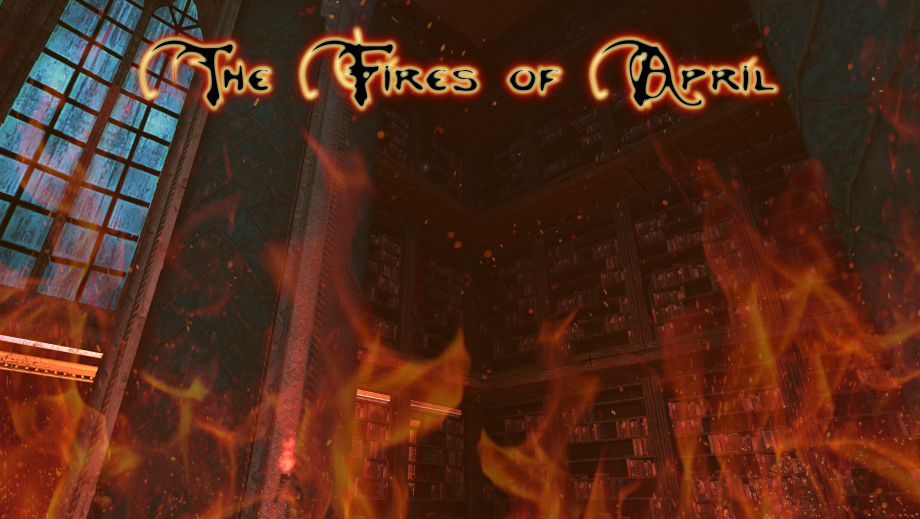 Announcing MEGA Foundry Contest
Rules:
Starting on September 7th, you will be given a list of names on this thread. Right click and inspect the characters history to read the results of your interrogation. Don't bother the players by whispering, as they don't have any more Knowledge than what I gave them to post in their history. You can use the Social Menu (O key) to find the person on the list.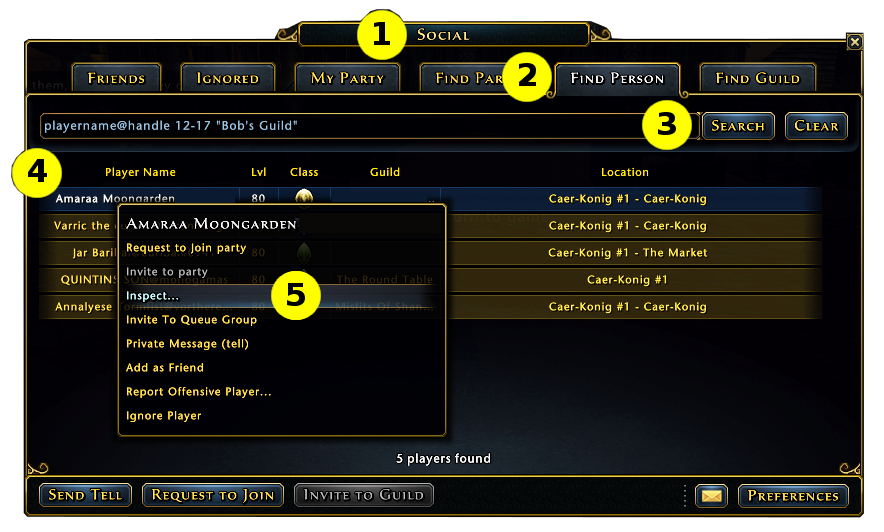 1. Use the O key to open the Social Menu.
2. Click Find Person TAB
3. Enter the name and press Search button.
4. Right click on the name.
5. Inspect and open their History TAB
The format of the list will be like this;
(character name) available for questioning on (date) (time) for 2 hours.
Each character will have various times and be available for Saturday and Sunday. Many will appear beyond this date while playing. No information about the arsonist will be posted here. You will need to search for the arsonist the old fashion way. Put the clues together and track them down. The arsonist will be found at the same location and does not move and will only be available on the weekends until found.
Once the arsonist is caught, the game is over. Their biography will tell you, they are the guilty party. All you need do at that point is send me the information in game mail. If you cannot use the mail system, PM it here.
The Grand Prize and only prize is a starter guild, with a single pane bank, 1000 gold, and other various items shown below. More might be added by those I left in charge of this prize.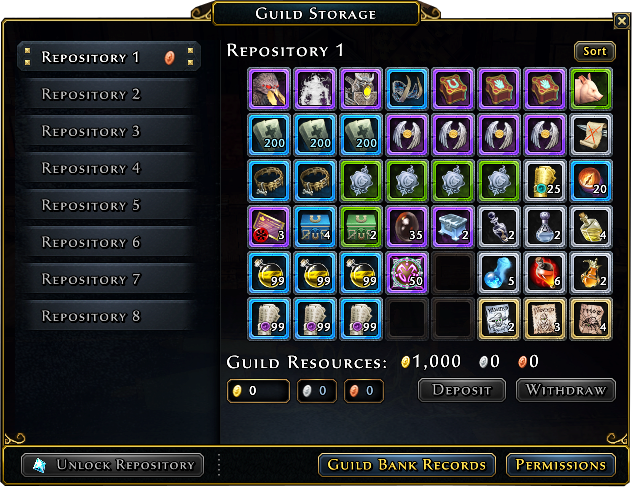 Q: I am already in a guild how can I claim/use this prize?
A: If you win, it is entirely up to you. You can have an alternate character pick it up and add it to your alliance. You can trade it off to a good friend. This is just convenient to hand you the keys to your castle other than mass mailing you all the items.
Q: How long will the contest run?
A: It could end rather quickly or last several weekends. If no one solves the clues, I will continue to add more over time.
Q: Won't the people who know who you hang out with, can cheat and use the @ handles to find this arsonist?
A: The arsonist will be using the /hide command to keep them off the social lists. This means you will need to locate the arsonist visually and inspect them.
Legal? meh: This contest is not endorse Cryptic Studios, Wizards of the Coast, etc. I alone am responsible. There is no money or funds changing hands, this is a simple player contest to win a "castle full of prizes". These prizes are given freely by myself. The only players not allowed to win this contest are those assisting me (aka the clue providors). Any attempts of bribery will be ignored. The winner requested post here to prove they have acquired their prize, but not required.
This will be my last Foundry Contest as the Foundry is not "down for repairs" it is gone forever. I not only enjoyed making quests for you to play and win prizes, I also miss playing yours. It is my hope, that someday we will meet again, on other online games offering player made tales of adventure.
Good Luck finding the arsonist.