Ok, the title may change, I'll update this thread while I explain (with my awesome english) what it takes to create a foundry from scratch, and deal with all the problems/bugs that may appear, hoping, that some new and maybe old authors, will use some of the tricks I use and I learned from other super-mega-awesome authors of the foundry.
So the foundry I'm doing is about "Harper Chronicles" and it takes place at the "Blackdagger ruins map."
Open the foundry and start a new quest and you'll see that screen: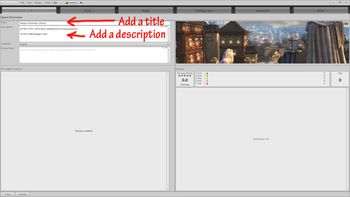 Hosting
First of all, you need to add a title and a description, anything will serve, even "blah blah blah".
Then I want to begin the quest at the live map of Blackdagger ruins, so how to do that?
Go to tab Story: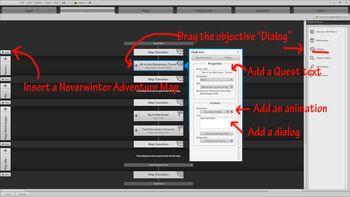 gif upload
Ok, don't panic.
Insert a Neverwinter Adventure Map

Drag the objective "Dialog"

Add a Quest text

Select the "Mysterious traveler" from Blackdagger Map.

Add an animation

Add a dialog "Blah blah blah" will be ok right now.

Many thanks to
@iandarksword
who told me how to do it.

We must remember to add in the description of the quest, "first image", to specify to travel to "Blackdagger ruins" so the player can begin the quest there.
Now let's go to the maps.