New Sharandar: The Soul Keeper ▪ Fast Guide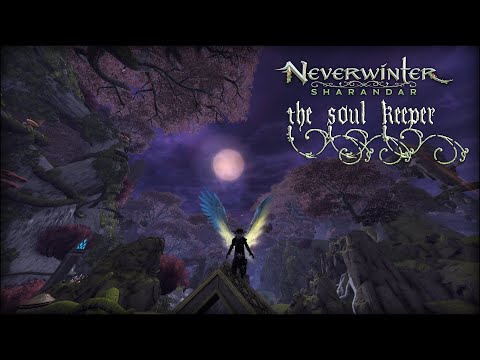 ➟New portal 2 campaign, new items, artifacts... 1:19
➟Entering portal 2, FAIL 4:50
➟Delivering Missions 21:29
➟Heroic Encounter 27:50
➟HE (Gone, not Forgotten) 31:26
➟Delivering Missions, First Reward 41:20
➟HE (Dark Fey Crystal) 46:47
➟BHE (Waking Nightmares) 53:29
➥KEY FEATURES:
• The Mended Grove - Explore the new Mended Grove area of the Sharandar Adventure Zone, where undead servants haunt the living, summoned by a soul-stealing Night Hag.

• Night Hag Lair - The vile Night Hag has made a lair for herself in an ancient Illefarn crypt where she hoards her stolen souls. Undead guardians abound in this long-forgotten tomb!

• The Soul Keeper Campaign - Begin the second Sharandar campaign for new rewards, including new companion armor sets, along with new rings with brand-new powers new to Neverwinter.

• New Heroic Encounters - The new Mended Grove area has four new, challenging Heroic Encounters (one Major Heroic Encounter and three Minor Heroic Encounters). Upon successfully completing an encounter, adventurers are rewarded with Seals of the Wild, which can be traded for Crone's gear.

• New Bounties - As the threat of the hags grows, more of their foul champions are brought forth. The Iliyanbruen elves of New Sharandar reward those adventurers brave enough to defeat these threats and claim the bounties.