Hello. CDP format is good but due to the fact that we are told to minimize size of our posts there I can't give there detailed feedback. So, in this thread I'll try to describe the main reason why many players call NWO too casual and at the same time main problem wich affect all PvE content (solo/group/dungeons/even PvP).
GAME PROCESS IS TOO CASUAL
It is good when game is friendly to beginners. But it is bad when you make absolutely no effort to fight mobs, to do quests etc. This turn the game into claim rewards button and this is very boring. It makes games interesting when you have to think and do right actions. And game become very very boring without any challenge when you fail after doing some amount of mistakes in combat. So this is global problem wich I would like to to analyze in more depth.
Before continue I must say that it becomes impossible to fail only after reaching some amount of stats and gaining some sources of healing. It is not many-million equipment with full rank 15 enchantments or something like that. I mean in many threads where players say that game is too trivial there are always people who say different. And both of them are right because first already have some amount of stats and those sources of healing while second ones does not have.
HEALING FROM INSIGNIA BONUSES IS ROOT OF THIS PROBLEM
Some theory first.
Evidently each character has limited resource named "health". But better let's talk about "effective health".
Effective health is your health including your resistances. For example when your character has 100k health and tanken damage is reduced by 50% (by all sources together such as defence, damage mitigation, damage debuffs on foes etc) then you have 200k of effective health. In other words effective health is amount of damage which enemy need to create to kill your character.
In combat from the point of view of survivability there are two opposing forces: incoming damage per second and incoming (or your own) healing per second. Imagine barrel of water (your character's health). And enemy damage tries to draw out water while your healing tries to pour water into this barrel.
In long combat (when we talk about "sustained damage") if your healing per second is higher than enemy's damage per second then your character don't die. And evidently if your healing per second is lower than foe's damage your character will slowly lose health till death.
In cause when your healing depends on your max health (such as all healing insignia bonuses) all your defensive stats increase max size of that barrel (it is already effective health). And evidently increase your healing per second because it is based on max size of that barrel.
All written here mean that upon reaching some amount of stats (health and resistances) in couple with having all healing insignia bonuses can make healing per second of your character higher than incoming damage per second.
Here is the video showing this: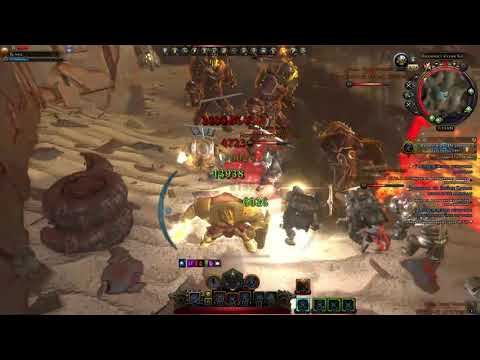 https://www.youtube.com/watch?v=0I4PHlgkLSM&feature=youtu.be
Yes my character is tank with high defensive stats even in my dd build for quests. But dd characters still can heal most part of incoming damage.
Thank to this fact game process becomes too trivial and boring when your character has enough stats and healing insignia bonuses.
HOW DEVELOPERS TRYING TO DECIDE THIS PROBLEM AND WHY IT IS NOT RIGHT
If you will take a look at 5-7 last dungeons they all have oneshot mechanics of bosses when your character just become annihilated in some conditions.
When incoming sustained damage is very high relative to max health of your character then it is already "burst damage". And in the past instead of reworking healing developers just started to stamp dungeons with dps check phases with following oneshot if dps of your team was not high enough. This caused bad consequences.
The main bad thing in this approach is that in practice you just stay afk during all fight with boss (because your healing is higher than his damage per second). And in one moment your dds have to burst something to avoid oneshot an that is all. If your team has enough offensive stats then you complete dungeon otherwise you don't complete dungeon. So you see that nothing really depends on your actions. What makes game process boring or frustrating (when you play right but just don't have enough offensive stats to don't be annihilated).
PROPER DECISION OF THIS PROBLEM
As we see adding more and more dps check phases (or better to say stat check phases) does not lead to anything good. And that is why there is need to solve this problem from other direction of fixing overpowered healing mechanics. This is the answer why developers decided to nerf healers as half of this problem. Yes, yes. But other half of this problem as I said are sources of self healing which make sustained damage not effective.
In game with right mechanics healing and incoming damage should have the following proportions:
K*[A+B]+C = K*[(a1+a2)+B]+C = D
A) Damage per second that tank can absorb by himself (including a1=self heal, a2=damage absorption of shield per second).
B ) Healing from healer per second.
K) Coefficient of how effective tank use max potential of his survivability A and incoming healing of healer B.
C) Dodging some percent of incoming attacks /red zones.
D) Incoming damage.
In other words sum of damage per second that tank can absorb by himself (including self heal and damage absorption of shield) and healing of healer should be less than incoming damage of for example boss.
But then tank will die!! You'll say. Yes. And exactly coefficient k and variable C forces tank to play right and avoid mechanics of boss such as red zones, strong hits, summon of crowds of monsters etc.
Value of variable C will decide difficulty of dungeon. For example:
1) When tank have to dodge or avoid 0% of incoming red zones/mechanics then we will have easy dungeon (as it is right now in the game).
2) When tank have to dodge 40-60% (2-3 from 5) of incoming red zones/mechanics then we will have normal dungeon.
3) When tank have to dodge 80-100% of incoming red zones/mechanics (or incoming dps will be higher than hps of tank) then we will have hard dungeon.
Coefficient K is variable from 0% to 100% showing how effective tank use his base survivability A and incoming healing from healer B. If K is almost 100% then tank block and use all his defensive abilities perfect. If K is almost 0% then this player play tank bad. And different difficulty levels of dungeons should require different values of this coefficient K.
Here we looked at an example of tanking how right actions of players should have influence on result of combat.
So right actions = success, bad actions = fail. This is good.
Having enough stats = success, not having enough stats = fail. This is bad (and this is how it works now). Because stats should help you partly reducing requirements K and C for you but not just doing everything instead of you.
WHY THIS DESISION IS RIGHT
Going back to insignia bonuses they are not expensive. So first of all it will not be as much frustrating for players as for example nerf of expensive bonding runestones.
But just look at how nerf or deleting healing from insignia bonuses can help to bring back to game influence of right actions. Video with same experiment but already without broken self healing: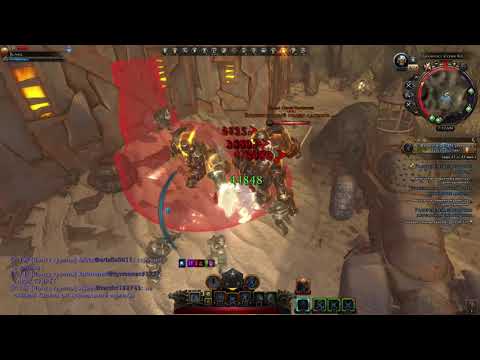 https://www.youtube.com/watch?v=2xVBBCKLgcQ
I still have some sources of self healing such as holy avenger stone or effect of my body armor or healing potions. But already my hps without that coefficient K and variable C is lower than incoming damage. This mean that without healing from insignia bonuses I have to play right.
If you want to learn more about healing insignias watch this good guide on youtube (not advertising etc):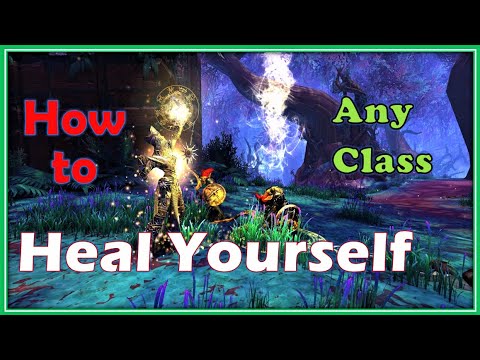 https://www.youtube.com/watch?v=jx0H1-Y7h7c
CONCLUSION
In CDP threads there were hundreds of suggestion about different aspects of the game. At road map there are a lot of planned changes. 99% of them are right but at the same time they take a lot of resources to do.
While nerf of healing from insignias is very very simple. Just replace healing by other bonuses such as damage mitigation buffs or damage buffs up on same conditions. And you will simply fix 90% of the game (because battle process is 90% of each game of same genre) without spending tons of resources and frustrations from players (because insignia bonuses are cheap).
Ps: so great thank you for your attention and sorry for my english. I very very hope that community managers will guide this feedback to developers team and very soon we will have this simple but important fix.