Introducing the Starfleet Media Corps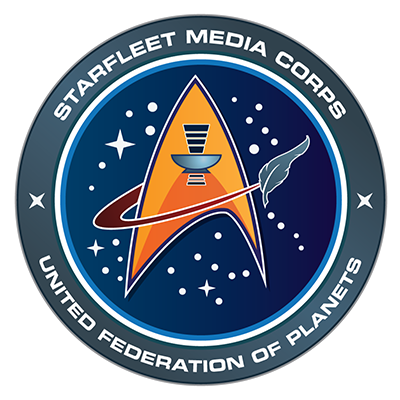 Hey everyone!
I'm pleased to announce that we're now starting up our next initiative: the Starfleet Media Corps! There's a ton of Podcasters, Youtubers, Livestreamers, Bloggers, that all create a wonderful thriving community. In an effort to both assist and highlight them, I've created the Starfleet Media Corps.
Members of the Starfleet Media Corps will be placed in a listing highlighting their content. Community members will be able to browse through a diverse listing of different content from their fellow Captains! In addition Starfleet Media Corps members have exclusive rights to posting topics in the Sub-Forum for linking all their latest updates!
If you're interested in joining the program, please send a forum message directly to me with the following information filled out
[Name]: The official name of your channel, site, or content. Example: "The Trendy Show"
[URL][/url]: Include the URL to the channel or site that is currently where your content is hosted. Example "www.arcgames.com/thetrendyshow"
[Dates]: All relevant dates of either live broadcast, recording, publication, etc. All entries need to be in PDT. When can users see your content? Example: "Every Friday at 3PM PDT"
[Description]: Describe your content and what users should expect to find when they visit your site/channel. Example: "Watch Trendy make a fool out of herself because she's eating habaneros!"
[Email][/email]: Please include an email for potential contact purposes. Your email will not be made public
~LaughingTrendy