Welcome to the Foundry Roundtable, a weekly podcast dedicated to Foundry missions, mission building and other UGC issues starring Foundry authors Drogyn1701, Markhawkman, DuncanIdaho and Greendragoon.
Apologies for the inadvertent background music.
Watch on Youtube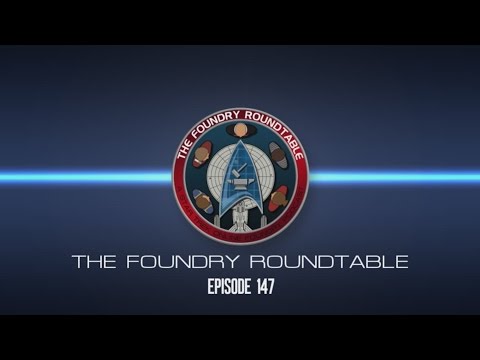 Listen on Soundcloud
Subscribe on iTunes
NEWS
Minor fixes for costumes
Agents of Yesterday: Artifacts launches October 25th
IN THE FOUNDRY
Dragoon: Reworking some backgrounds in MIDAS, Part 3
Duncan: Writing his villain
Pax: Has been working on his new mission, The Hundredth
REVIEWS
Treasure of Pirate Picard by Huariant
Better to have Loved and Lost by Cecil0812
DISCUSSION
Preparing for the lighting revamp in the Foundry
Writing villains
Missions in the Delta Quadrant
Showing the passage of time
What ships are available in the Foundry?
How do we create ships?
Ship names
We livestream on Wednesdays at 7:30PM EST/4:30PM PST on twitch.tv/thefoundryroundtable with episodes launching the following Monday.
New to the Foundry? Check out our new-author tutorial series, Foundational Foundry:
If you have a topic you'd like to see us cover, have a mission you want promoted, or would like to be a guest-host, e-mail us at
[email protected]
or follow us on Twitter:
@FoundryRoundtab