Welcome to the Foundry Roundtable, a weekly podcast dedicated to Foundry missions, mission building and other UGC issues starring Foundry authors Drogyn1701, Markhawkman, DuncanIdaho and Greendragoon, with special guest STOAdmiralAaron.
Watch on Youtube: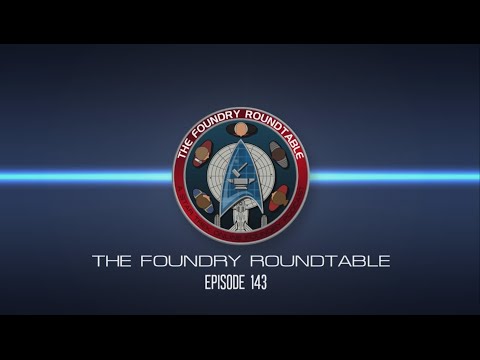 Listen on Soundcloud:
Subscribe on iTunes
NEWS
T6 Constitution, T'Liss and D7
Geko talks about the STO console release and the Foundry
Halo 5: Forge coming to PC
IN THE FOUNDRY
Duncan is working on a new structure for his mission
Dragoon promises to get back to working on Part 3 soon.
Admiral Aaron is taking a break from the Foundry, but promises sequel to Invictus eventually.
REVIEWS
Battle of Klach D'Kel Brakt by
@azurianstar
DISCUSSION
Has Cryptic abandoned the Foundry?
No Man's Sky and Exploration in STO
New and old Romulans and the potential generational divide
COMMUNITY QUESTIONS
What new things would you like to see us talk about?
What would you like to see as a subject for a future Foundry challenge?
We livestream on Wednesdays at 7:30PM EST/4:30PM PST on twitch.tv/thefoundryroundtable with episodes launching the following Monday.
New to the Foundry? Check out our new-author tutorial series, Foundational Foundry:
If you have a topic you'd like to see us cover, have a mission you want promoted, or would like to be a guest-host, e-mail us at
[email protected]
or follow us on Twitter:
@FoundryRoundtab