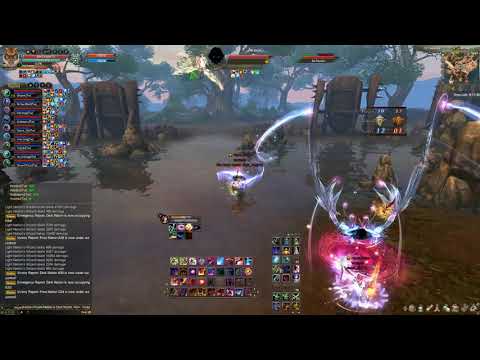 Where to start... I had a plan to play my demon Barbarian in a certain way but due to much stress from real life (changing home and many other thingy) I never had the righ grade of attention to time good my combo or lock and be reactive enough to stay alive.
I took some time to relax and find new motivations to play this build, I was really start to think that I ended in a fail build. But maybe is not that bad... was just me.
My build is fully focused on damage. Nothing else. No compromises. I sacrifice anything on defence (HP-Mag Res-Def Lv-Spirit) to power up my Physical Attack and Attack Level at max possible.
For attack part I went back using my Strength genie with Occult Ice (necessary to have the basic lock) and I abuse of Argent Glyph on Bestial Rage to have instant Chi for combo. Demon Bestial Onslaught, Ancestral and Armageddon with Golden Glyph do the rest.
About the lock I prefer don't try the luck and use a combo in the Paralyze + Occult time. I usually start with Paralyze and if it work I proceed with Occult Ice and try the combo. In this way I give less time to react and to recover genie/pot cooldown.
About the survivability, I actually play "hit & run", while I wait for my Mighty Swing + Bestial Rage out of Cooldown to lock and try the combo again. In this 30 seconds I rely on Solid Shield of course but also on G17 weapon with Untarget to save me after Armageddon. For the rest is classic Barb "turtle" with Invoke, etc... except the fact that most the time I can't count on the magic shield from Bestial Rage.
I hope you enjoy my "project" and any hint is really appreciated

Roar_King
Level 105 Barbarian with Deity Stone