Infernal Descent Preview Patch Notes: NW.120.20200330c.5
Release NotesContent and Environment
Achievements
Companion near-deaths no longer incorrectly count against achievements that require players not to reach a near-death state.

Master of Fragments: All members of a party now properly gain credit for this achievement.
Legacy Dungeons
Malabog's Castle: A Redcap Giantsoul is less likely to get stuck in geometry and prevent progress.
Masterwork Professions
Resolved an issue wherein the alchemy masterwork quests "My Chemical Guidance" and "Fizz Fizz Bang Bang" incorrectly referred to potions by outdated names.
Vallenhas
There is no longer Chasm lore in one of the instances here.

Valant Efforts (Weekly): This quest now properly has a minimum level of 80.
Tutorial Quests
Artifact Recovery no longer says to go to Blackdagger Ruins during its final step.
Combat and Powers
Artifact Powers
Eye of the Giant no longer has a chance to cause a character to become stuck in the casting animation.
Classes and Balance
General: Various minor typos have been fixed in power tooltips.

Barbarian: Punishing Charge no longer has an [UNTRANSLATED] description in character creation.

Fighter: Ferocious Reaction is no longer incorrectly treated as an Encounter power for triggering other powers, e.g. Combat Superiority or Focused Retaliation.

Warlock: Creeping Death can no longer have more than 10 stacks even when multiple Warlocks apply it.
Companions
Githyanki: This companion no longer shows hostile ground-warning effects for friendly players.
Item Powers
Shielded Defender Vambraces and Spiked Defender Vambraces now engage combat when their effect activates. Their effect now falls off when exiting combat.
Enemies and Encounters
Castle Ravenloft: Sisters of Strahd
The Sisters of Strahd have had their Health reduced by 20%.

Chains of spite will now only last 6 seconds (down from 10).

Chains of Spite no longer reflects Companion damage.

For the character holding the tome, the secondary At-Will (Disabling Phrase) has been disabled, and the primary At-Will (Shocking Reveal) has had its cooldown recuced to 1 second.

When holding the tome, it now only requires 2 seconds of sustained usage (down from from 3) in order to pull the target's aggro.
Castle Ravenloft: Strahd von Zarovich
Strahd's health has been reduced by 25%.
General
Target dummies should no longer be susceptible to knockback.
Items and Economy
Enchantments and Enhancements
Enchanting Stones, Rank 5 and Rank 6 can now be purchased in bulk from the Trade Bar Store.

Rank 6 and Rank 8 Black Ice and Draconic Enchantments can once again properly be donated to the Stronghold Coffer.

Rank 7 Quartermaster's Enchantment is now properly Rare quality.
Mounts
The Enlarged Chicken mount now shows a consistent item quality between the inventory and the mount interface.
Vanity Pets
Mount vanity pets from the Legendary Mount Bundle are now unbound. This is true even for ones that had been bound prior to this change.

The Tyrannosaur mount vanity pet is no longer quite as stompy.
Zen Market
The Expedition Pack of Good Intentions no longer mentions the Remains of Shadows in its tooltip.
User Interface
Auction House
The Stats search dropdown now correctly uses current stats, and no longer shows outdated stats.
Rewards
"Choose more than one" reward choice packs now have proper close functionality on all platforms.
Quest Journal
The Catacombs now sort closer to other Undermountain categories.

Weapons of Air and other similar artifact weapon quests are now properly in their respective map's category in the Quest Journal.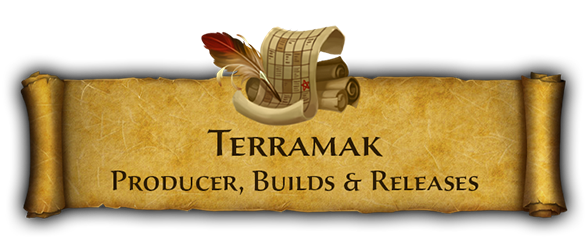 Tagged: