Hi all
I have recently reached level 20 in most of the R&D Schools, and wanted to give a bit of feedback to the Community (and the Devs, by the way)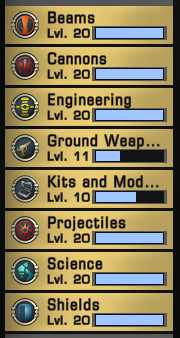 As i was doing 6 of them at once, it took me... a very long time to get there. Here is an example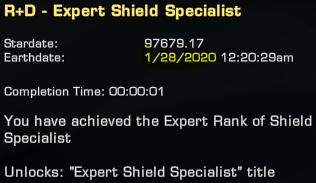 *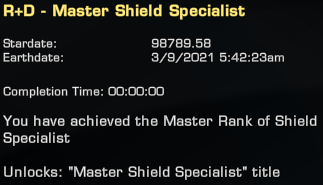 And once done, i felt... some disappointment
All what you get is a (well deserved!) title and a ridiculous amount of Spec XP and Expertise.

I expected... somewhat more than that.
At first, i wasn't aware that level 20 is actually the cap.
I tought is was infinite, to get better and better skill rating bonuses when you craft something.
Unfortunately, the best you can get is a 46% chance to obtain an Ultra Rare Mk XII item, with the appropriate DOff and 2 catalysts.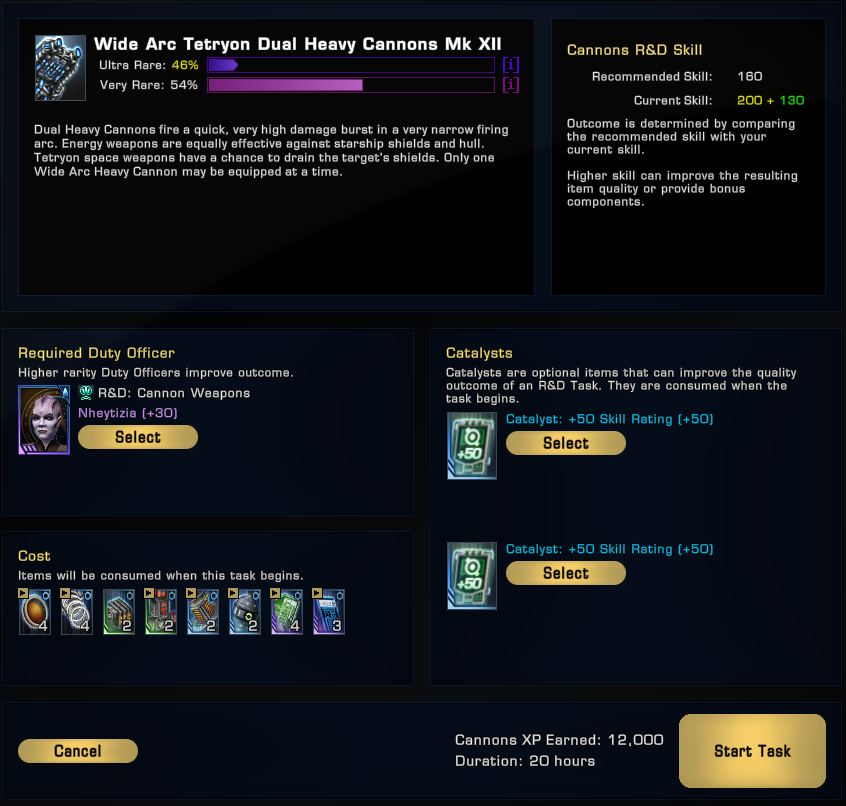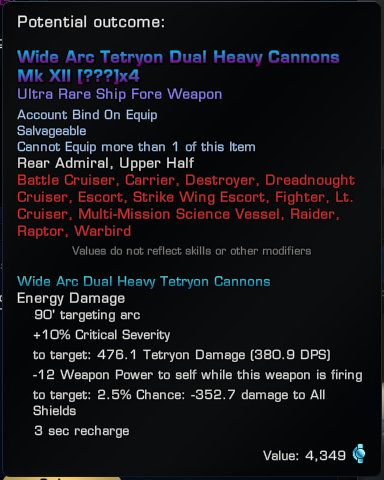 And I expect that the 12000 Cannon XP for this project would be lost, having reached the cap.
(I may have missed something, if there is some mean to get a higher chance, or if the Cannon XP is converted into something else, feel free to let me know!)
So i tought "what could be made better there?" and a couple of ideas popped up:
We have already in the game some Ultimate Tech Upgrades that are limited to certain things: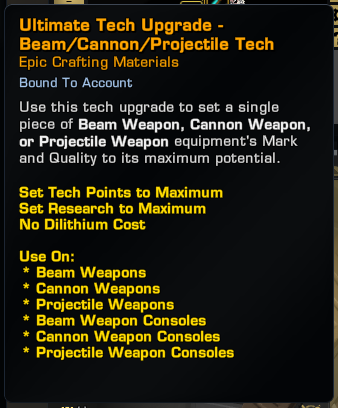 I think that, as a reward for reaching level 20, such an Ultimate Tech Upgrade, but limited to only the appropriate R&D School could be a nice thing.
The other idea: to unlock a R&D project to craft one Mk XV, Epic quality, account bind on pickup variant of the best item you can craft in that school (Aegis excluded), for personal use so to say... Eventually, this could come with an appropriate (i mean high) cost in time, crafting materials and dilithium.
As you can see, there is some room for improvement, and it will likely not break the game to add this kind of stuff
That's all i wanted to say for the moment, let's see the comments
As English is not my native language, i apologize in advance for any misunterstanding - i do my best