Add non-set alt energy types to rep store
The 2nd energy type added to reputation gear which is unlockable at tier 6 was a good addition to the game that adds more build options, however it has also added a bit of a headache both visual and stats when it comes to mixed energy builds.

Most rep weapons have a set and non-set variant e.g

thoron infused polaron / advanced thoron infused polaron

refracting tetryon / hyper refracting tetryon

Radiant Antiproton / Advanced Radiant Antiproton

The alt energy types however don't have non-set variants, so if i wanted to do say a Radiant build using both antiproton radiant and tetryon radiant i would only be able to use 1 tetryon radiant weapon and the rest antiproton radiant since antiproton radiant is available as both set and non-set whereas tetryon radiant is set only.

tl;dr please add non-set versions of the alt energy types to the rep store, perhaps adding them as a tier 6 completion reward since this also unlocks the ability to do the alt energy type weapon project.
Draal - FED, Saurian, LV60 - TAC
Mirak - FED 23c, Vulkan, LV60 - TAC
Ascaran Bloodclaw - KDF, Gorn, Lv18 - TAC
Melchiah - KDF, Gorn, LV60 - TAC
Ne'roon - KDF,Lethian, L60, TAC
Turel - ROM-KDF, Reman, 30, TAC
Elric - ROM-Fed, Romulan, L60, TAC

Richtor Belmont - FED 23c, Human,LV20, SCI

G'Kar - KDF, Gorn, L10
USS Sharlin NCC79713 B (part of sheridans access code) - T6, Hestia Class Advanced Escort
USS Babylon IV - T6 Krenim Science Vessel
USS Brakiri - T6 Elachi Escort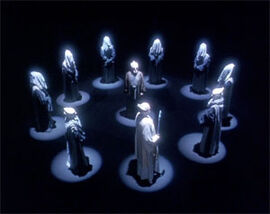 "I am Grey. I stand between the candle and the star."
"We are Grey. We stand between the darkness and the light."

– Grey Council greeting