so, this is probably the most unusual thread i've made, but...what are all the powers/consoles/traits/kit mods/doff powers in STO that have a virus or plaguelike effect to them? i already know about the following below, but i'm wondering if i've missed any (which i'm definitely sure i have)
Trait:
Nano-Infestation
Load Viral Torpedo
Nanoprobe Contagion
Invasive Control Programming
Powers:
Viral Matrix
Structural Analysis
Nanoprobe Infestation
Viral Impulse Burst
EPS Corruption
Entropic Cascade
Entropic Redistribution
Consoles:
Polymorphic Probe Array
Retrofitted Assimilator
Kit Mods:
Active Immunity Overload
Active Immunity Grenade
Active Immunity Mine Field
Virulent Dark Matter Cloud
(note, this link has no info as of 7/8/2019)
Entropic Contagion
Spread Decay
Weaponized Dark Matter
Toxin Dart Launcher

Crawler Swarm
Doffs:
Systems Engineer - Viral matrix enhancement variant
Systems Engineer - Viral Matrix spread variant
Reputation Passives:
Viral Weapon Overload
Viral Engine Overload
Weapons:
Dark Matter Quantum Torpedo Launcher
Set-granted Abilities:
Enhanced Crawler Mine
EDIT: updated list with some things i found along with something someone pointed out to me ingame (virulent dark matter cloud)
EDIT2: added some more things and also updated every listing with links to the appropriate article on STO gamepedia so people can see what the hell all these things actually do, as well as where to get them
EDIT3: added EPS corruption
EDIT4: added entropic contagion, spread decay, entropic cascade & entropic redistribution
EDIT5: added weaponized dark matter
EDIT6: added invasive control programming
EDIT7: added toxin dart launcher, crawler swarm, enhanced crawler mine and retrofitted assimilator (and would have added disruptive topological matrix off the borg command juggernaut, but there is currently no page for it on the wiki)​​
Get the Forums Enhancement Extension!
RIP Breonna Taylor, George Floyd & Rayshard Brooks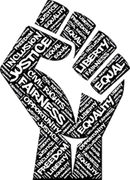 #LegalizeAwooA normie goes "Oh, what's this?"
An otaku goes "UwU, what's this?"
A furry goes "OwO, what's this?"
A werewolf goes "Awoo, what's this?"
"It's nothing personal, I just don't feel like I've gotten to know a person until I've sniffed their crotch.""Curiosity is bad! It gets you in trouble, it gets you killed...and more importantly, it makes you poor!"
Passion and Serenity are one.
I gain power by understanding both.
In the chaos of their battle, I bring order.
I am a shadow, darkness born from light.
The Force is united within me.