I am using Windows Server for everything. This is because Windows server doesn't have telemetry in it and because it doesn't have modern apps, it's faster and more reliable.
After new patch i get Windows XP and Windows Server 2003 is no longer supported error.
I am currently using Windows Server 2019, which is same as Windows 10 1809 and still get this error message, so game is not even checking what windows version i am using.
I tested:
Windows Server 2008 R2
Windows Server 2012 R2
Windows Server 2016
Windows Server 2019
NONE OF THEM WORK, ALL OF THEM SUPPORT AT LEAST DirectX 11 or higher with feature levels of 11_1 or HIGHER, with Windows Server 2019 supporting Ray Tracing and WDDM 2.5.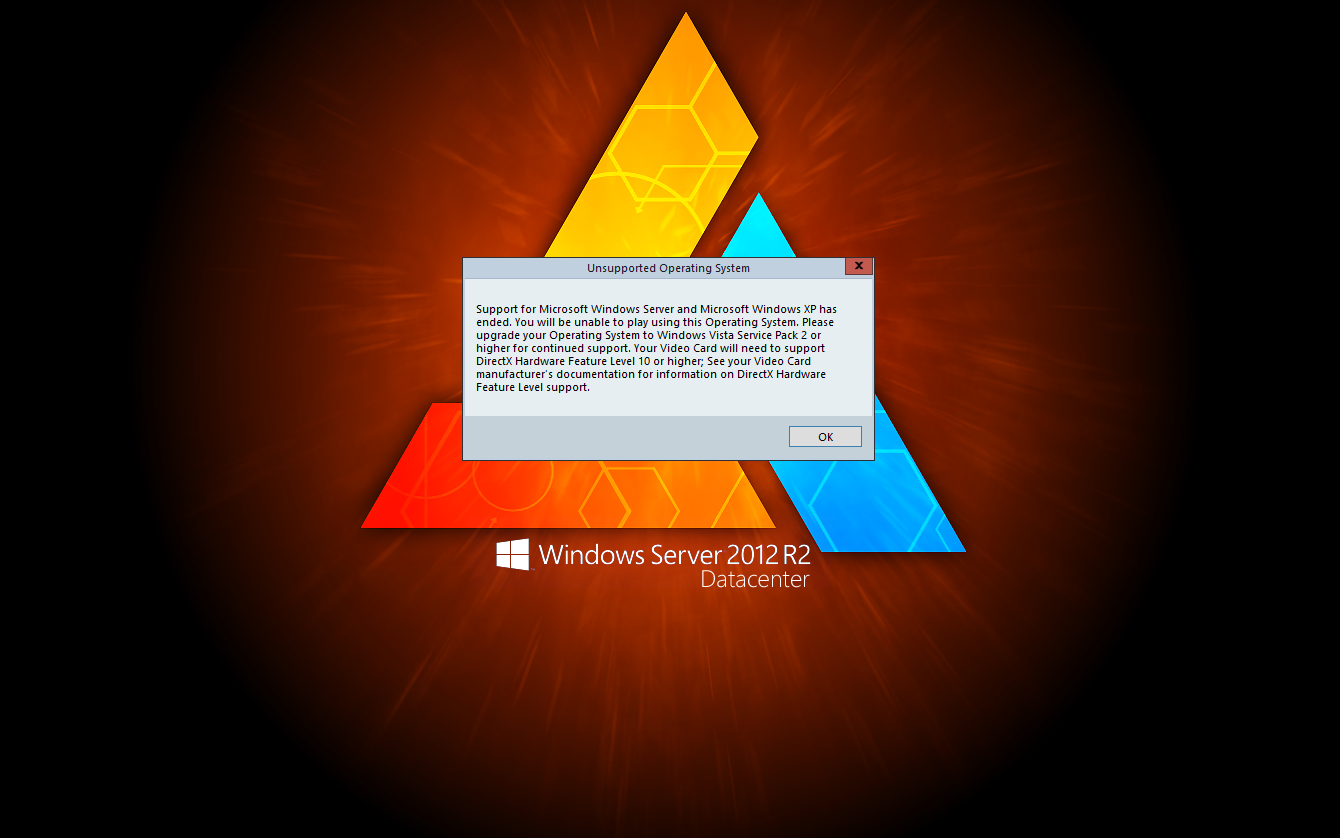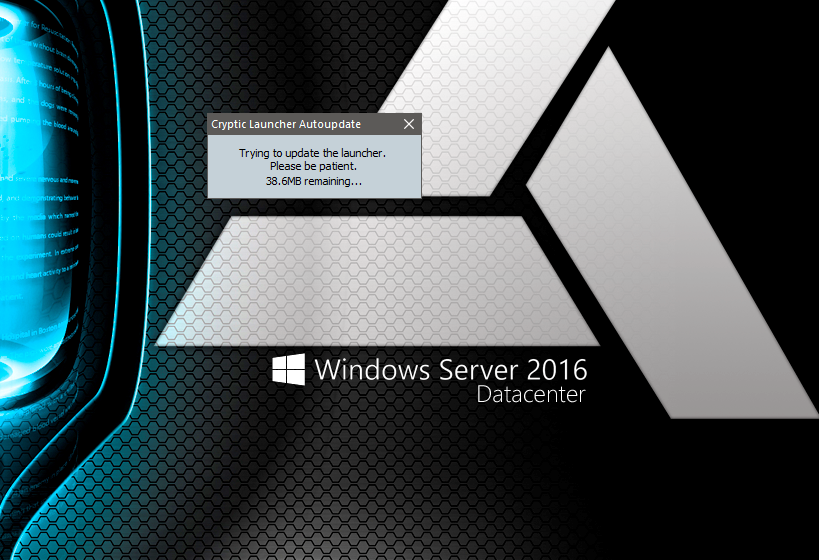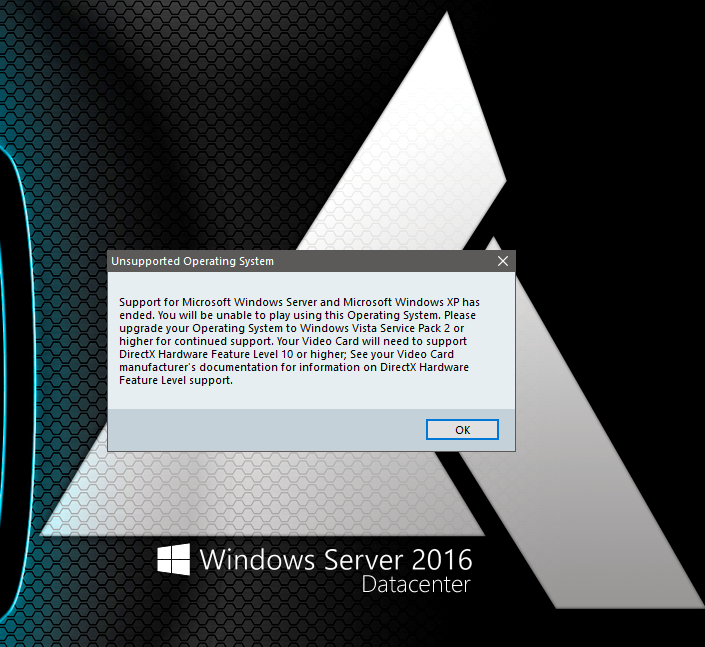 Please FIX THIS, so that game checks for version instead of just giving generic error about server 2003.