Defiant Ship Interior map missing transporter console
The transporter console in the Defiant ship interior map seems to have dematerialized, leaving only its displays behind.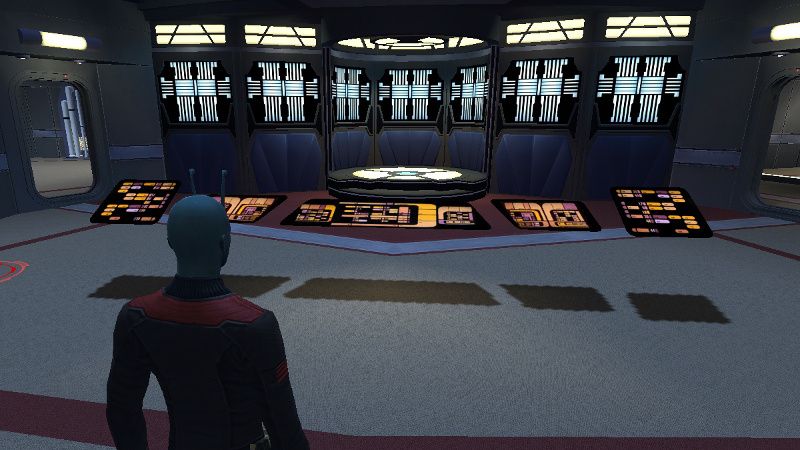 This kind of limits the use of this map. If the displays were missing too, I could just drop another console in and call it a day, but this particular combination of there/not there makes that impossible.
Foundry Missions by @zebgodwinTrouble in Trimble
: An illicit Reman colony is under attack by Orion pirates. Will you defend the colony or arrest its only defender?
Paying the Price
: You must protect an uncontacted pre-warp civilization from Orion slavers, without violating the Prime Directive.
The Mirror of Infinity
: To save your ship, you must convince the descendants of the crew of the long-lost USS Infinity to work with their mortal enemies - their Mirror Universe counterparts.
Part of the USS Infinity Foundry Roundtable Challenge.
The Tholian Tempest
: A rescue mission on a Y-class world leaves the away team stranded inside a Shakespeare play while under attack by Tholians and Gorn.
The Trafalgar Paradox
: A mission to locate a missing Starfleet vessel leads the away team into a mind-bending temporal paradox.