Refracting Tets range?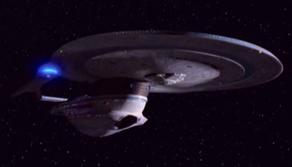 Does anyone know what the refract range is on the Refracting Tetryon weapons? (specifically interested in the MK12 DHC's).

I LOVE the hyper refracting Dual Beam Bank, with its 100% bounce chance wrecking stupid pets and mines.

The 3 piece bouncing B03 has even done serious damage to tight formations in PVP.

The thing is a 2.5% chance is a lot less appealing than 100%, and that would be even less desirable if it had a low range. On the other hand, 4 refracting dhc's would rack up a lot of bounces over a 10km range.


Anyone know?
Post edited by dave18193 on
Got a cat? Have 10 minutes to help someone make the best degree dissertation of all time?
Then please fill out my dissertation survey on feline attachment, it'd be a massive help (-:
https://www.surveymonkey.co.uk/r/87XKSGH
Comments