Welcome to the Foundry Roundtable, a weekly podcast dedicated to Foundry missions, mission building and other UGC issues starring Foundry authors Drogyn1701, Markhawkman, DuncanIdaho and Greendragoon.
Watch on Youtube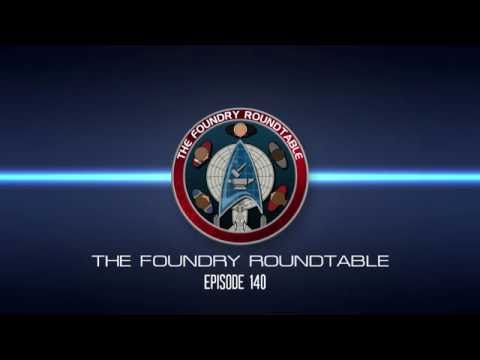 Listen on Soundcloud
Subscribe on iTunes
NEWS
New Foundry assets on Holodeck and Tribble
REVIEWS
DISCUSSION
Tour of the Pioneer interior
Digging through new Foundry assets
We go through each of the new missions in AoY
COMMUNITY QUESTION
What topics do you think we should tackle for future Foundry challenges?
EXTERNAL LINKS
PaxFederatica's Google Doc Mission List:
http://tinyurl.com/hjwuse7
Foundry Missions Website:
http://www.foundrymissions.com/
We livestream on Wednesdays at 7:30PM EST/4:30PM PST on twitch.tv/thefoundryroundtable with episodes launching the following Monday.
New to the Foundry? Check out our new-author tutorial series, Foundational Foundry:
If you have a topic you'd like to see us cover, have a mission you want promoted, or would like to be a guest-host, e-mail us at
[email protected]
or follow us on Twitter:
@FoundryRoundtab