This is not my first time mentioning this, but it keeps seeming like it's ignored. Trying again.
Ever since the TNG Romulan outfits came out, the loops of cloth adorning the (rank indicative) dual shoulderpads for Romulan females have been exagerated by comparison of their counterparts as available of romulan males.
Here's a comparison of the shoulderpads on a female romulan character (left) versus the Veteran Dilithium NPC (right), whom is wearing the much better version we had before.
The 'new' version, they float out outward to a ridiculous extent. Before, they were cool. Now, they look horrible on anything except...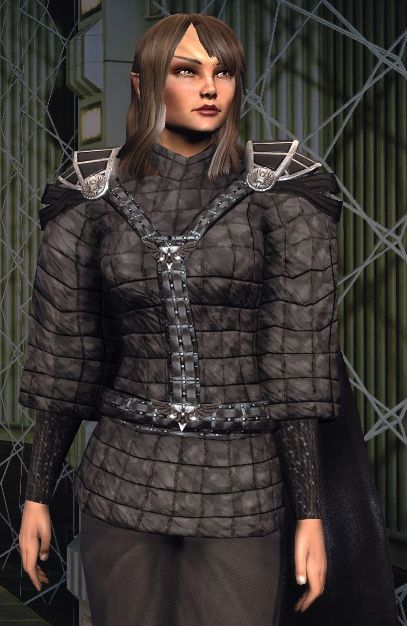 That thrice-cursed TNG outfit
(and my vitriol towards it is because
it's
the reason the female shoulderpads turned the way they have)
Cryptic Devs, can you please fix this? I wore them on my character before. They looked very cool. Now, not anymore. Please restore shoulderpads on Romulan females to the way they were before (as in, just like the romulan males, on which they look
perfect
).
Pretty please, with a cherry on top. Geez, I'm not even sure of how to ask for this anymore.