Green FF Gear into EXP

For those curious as to why people are buying Green FFs here you go. They have a good use for them now.
Required level 80 to use the item.
Step 1.
Obtain any green FF gear piece. Armor Ornament or Weapon.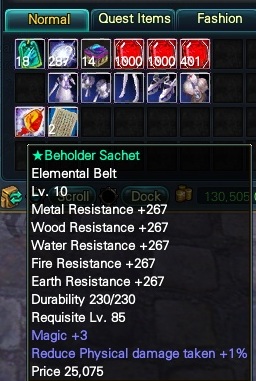 Step 2.
Decompose the FF green at the corresponding NPC Tailor-Armor Weaponsmith-Weapon Craftsman-Ornament
Step 3.
Go to the Martial Arts Master and Select FC Material Exchange.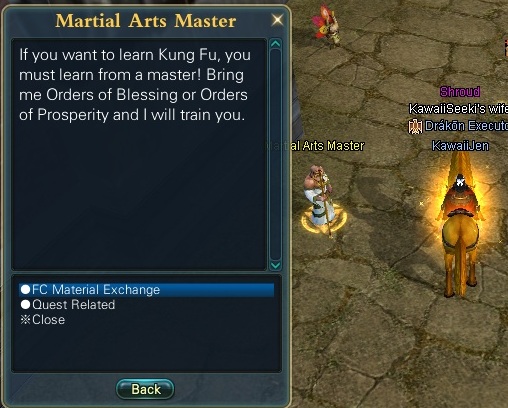 Step 4.
Exchange your Decomposed Piece for 100 Orders of Blessings. Ornaments are on the last few rows of Tab 3. Weapon and Armor are on Tab 4.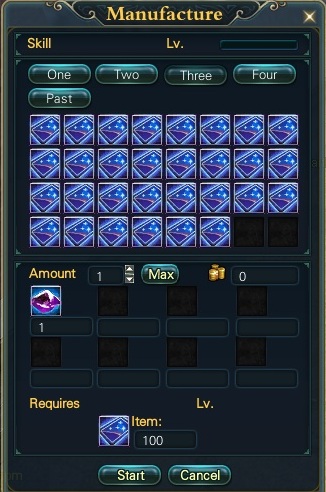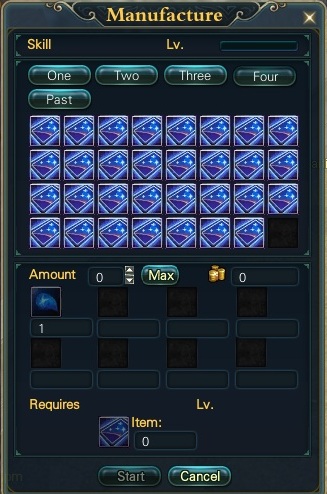 Step 5.
Talk to Material Arts Master again and pick Quest Related.
Accept the quest and then turn it in for your reward.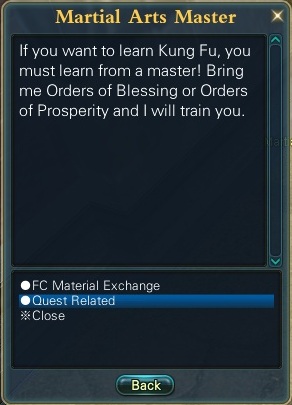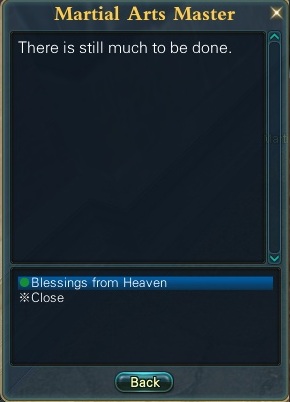 Enjoy the 400k EXP per piece.
Post edited by KawaiiJen - Heavens Tear on
[SIGPIC]
http://i48.tinypic.com/2r61kw3.jpg[/SIGPIC]
Ty Fon for the Siggy
The rare and exotic Sage Archer of HT. b:cute
Comments