Quick battlebot pet review
Here's a quick review of the new battlebot pet. This video (and review) doesnt include all the information of the pet but I will edit add more when I have time. As a sidenote, this is what I think of the pet and how I feel about using it, other players with this pet might have different opinions.

Battlebot is mainly a PVE pet but it can be used to annoy people, or tick their defense charms, in PVP.

Battlebot is a long-ranged (27 meters) physical single target DD, it can eliminate targets fast and deals a nice amount of damage.
The mainskill,

Multiple Strikes

, is a spammable single-target hit that deals physical damage of 200% attack.


Brutal Crash

is something I consider as a emergency skill if Im surrounded by a lot of mobs and hp is running low. The skill stuns targets

around

the pet even tho the description says 10meters around the target. The skill also deals some damage.


Upgrade

is a simple buff that increases the pets attack lvls by 20, not sure if the duration is 30mins or 1hour.


Claw

increases attack by 30% for an hour.


Precise Strike

deals some damage to the target and increases pets attack speed by 25%, duration unknown.

For moods battlebot has a good list of different useful skills based on what you use it for. The pet can get player damage reduction buff.



The battlebot doesnt seem tanky enough to replace herc but it can survive the debuff from toad in flowsilver palace (without the homestead upgraded heal buff) and with the buff he can survive the full run except Belle Leun due to the mobs spamming aoes. Will provide video of this later.



I often find myself being out-dd'd by this pet and I have had several cases of the pet stealing agro on bosses.
Quick video about the skills and some damage testing.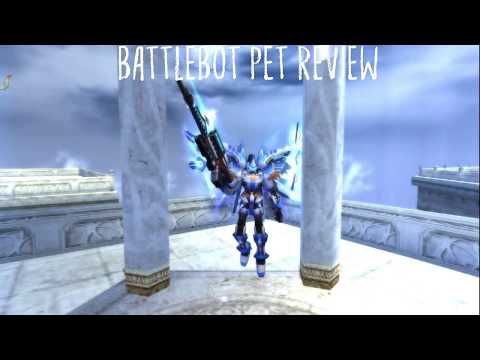 Feel free to ask anything about this pet, I will answer as well as I can.
​​
Post edited by nene#6448 on