I've been playing your game since Shadowmantle. I did not count how many modes have changed. Agarthan has adventured for 108 days, 2 hours, 16 minutes, 41 seconds when i type / played .. I always played Great Weapon Fighter. I've had other characters too, but since I couldn't get one-tenth of the GWF's pleasure with them, the time I spent on them could be one percent of the time I spent on Gwf. Playing GWF was a matter of skill and attention at the time. We were not lazy and we used to follow the action, we also had skill sets suitable for this job. Now maybe before leaving this game again, please a developper read this thread, I beg you.
Until the famous mode 16, there have been moments of disappointment. Especially in mod12-13 and 14 there were moments when I felt like a god. Getting into PUG games was no problem for me, as I didn't need a tank or a healer.
Me, Alone in Yester Hill.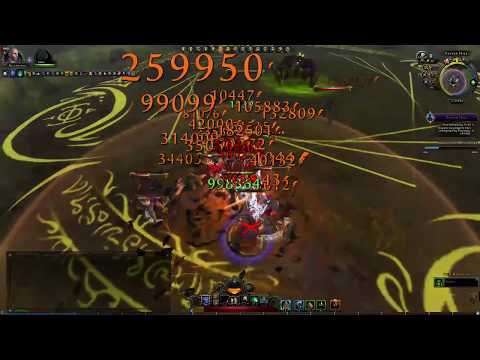 Me vs Orcus here: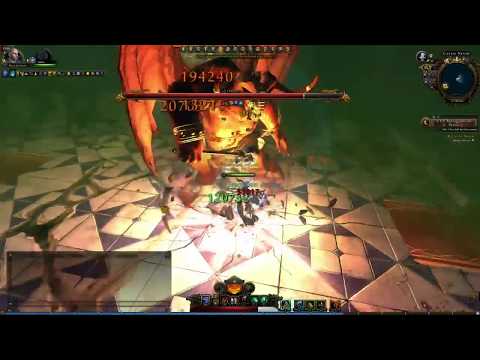 The links above explain why I felt like a god at the time. I said I had disappointments until the famous mode 16. This disappointment was due to the fact that a class was very advantageous over other classes. So even though I was having a lot of fun, it was upsetting that other dps and tanks that came into the game were complaining about it. Healers would usually be content. But rangers and warlocks thought this was exaggerated. Because why?
As today, Ranger, warlock, or wizard entered the game with the "dps" tag that day. And the fact that a gwf doubled them in damage caused not only a personal sense of failure, but also "anxiety about not being able to contribute enough to the party".
With mod16 you have created a new table in front of us. You know, I'm actually glad at first. Because it was kind of a "balancing" situation. Indomitable Battle Strike was no longer hitting 3 targets if properly aimed. Punishing charge was locking on target like in a mobile platform game, I could not provide combat advantage while i slide behind the target with one of my 3 charges, as before. Putting aside the old damage buff of Battle Fury, it couldn't even restore stamina anymore. We could no longer mark the enemies, we could not defend ourselves with the "Daring shout", which is essential for a melee class (we needed some kind of protection, rogues has stealth, vanguard's have shield, us?) . With a mod change, there was now a crippled, blind and deaf "barbarian" in front of me. However, I was still delighted. These changes were enormous and "must have been considered to balance all classes". I realized with a greater disappointment that this was not the case.
I guess I quit the game 6 times after Mode 16. And every time I miss my GWF and come back. Sure Strike was no longer "absolutely critical" with its last hit. Hah, it's last blow wasn't even "aoe". But after all, at least our "Unstoppable" still remained. I was very afraid that you will take the Unstoppable away, should I not think of such ideas? Anyway, let's get back to our topic;
I'm back in mode 17 with my crippled "Barbarian". Adding a tank feature to it was enough to steal my heart at first. Then, not surprisingly, I saw that it took a year or two before he really became a tank. Some simple feats were not even working. (As of mod20 it works good)
All these changes were a truly painful experience. Those who remember the first Gwf will understand me, now we have something completely different. While I was going to say I got used to it despite everything, I left the game in mod 19 and returned in mod 20. It has only been 3 weeks since I arrived. It must be because of my longing for GWF, I updated my build in just 3 weeks. I currently have more or less the same equipment as endgame dps.
I would like to give you some statistics and explain what I am uncomfortable with. I find it right to do this on the most up-to-date content.
Talking about the Vault of Stars dungeon, I made some calculations for you. You know the Range 'unit is being used. For example Barbarian's Paragon Encounter Axestorm's range is 50'.
The first two zones of VoS where we clear thrash mobs have a range of about 200 '. The area where the first Boss is located has a range of approximately 200 '-250', similar to the range in the zones where the second and third bosses are located.These values may not be accurate.
Speaking of the Range. The range of my Warlock's at-will and encounter powers is 80 '. I think this is the case with other ranged classes.
Now I will list all the range and gap closer features of the Barbarian Blademaster without getting cold.
Bounding slam (At Will, 30 '). This at-will was extremely problematic from the beginning. It was there since I first started the game, it was only in the iron vanguard back then. I really waited so long that you would fix it one day. It lets you down when it should lock onto the target and lunge at it. When you are halfway through, with the heat of battle, you use your other encounters and at-wills, but none of them reach the target. It feels like rubberbanding is happening. I have never been able to use this at-will properly under battlerage, nor under normal circumstances. Because you reach the target as animation, you bounce back when you use any other skill (you realize that you are halfway).It takes an average of 10-15 seconds (often much shorter) for a group of mobs to die on Vos. And if you use this at-will you will regret it because it will cost you at least 1.5 seconds.
Mighty Leap (Encounter 50 ') This encounter can really work if used with the Mightier Leap feat. But for feat to work, the first hop should not hit any target, which is almost impossible to do quickly among crowded mobs. If you try you will lose 2 seconds of guarantee, there is also a chance that you will fail to reach the target. Cooldown: 16,3 seconds
Punishing Charge (Encounter 60 ') This encounter is great! (I'd like to say) But not, yes it has a "control effect", and it works fine with the trample the fallen feat but Cooldown: a whopping 16.3 seconds.
Axestorm (Encounter Paragon 50 ') This encounter's magnitude is too low (400) and its cast time is 2 seconds!
Savage Advange (Daily 82 ') Without this Daily, we won't even reach the target at all, but we can use it every 30 seconds on average and we are using this ability not to do damage, only trying to reach the target and start dealing damage)
My recharge speed is %10, only %2-3 more is attainable.
Why did I get into the subject of Range? Our friends who have played with ranged class all their lives may not understand. As Melee classes, we need to be able to go to the enemy before we can do any damage. Frankly, this situation was so tiring for me that I left the GWF for a few hours and went to my Warlock alt and started leveling missions. I was on duty at Neverdeath Graveyard (where the dragon was killed) and I think I came across a few barbarians who were on the same quest as me. While doing the Grave Rubbing mission, I was attacking mobs from the comfortable 80 'range. The mobs were dying until they caught up with me, while the poor barbarians were trying to catch up and hit the same mobs. The sad part is whenever they reach the mob and prepare to hit (because the mob was moving), most of their swings were wasted.I looked at this situation and laughed a little. Because it was really funny.
Now, the developpers will say(if they ever read this), the Fighters are also melee, they have a shield. Rogues are melee too, they have dodge, Barbarians too have melee, you have sprint too, so use it!
Although I searched it, I could not find it, I also looked for in-game tooltip and looked for an explanation but it is not there. For example, if tanks hit f2 and hover over the guard metter, they will see a statement. But in the barbarians the tooltip says "Your stamina, it is used to perform dodge and sprint maneuvers". Stamina value is not written. Nevertheless, I tested it, I sprinted completely by spending the stamina gauge, and I saw that I could go about 150 'range. Stamina gauge takes about 11-12 seconds to re-fill when completely empty. My stamina regeneration is 52,5% which is a very good rate.
Now, between melee dps, rogues can dodge, Fighters can block with shield, and we can sprint. Rogues have a tremendous advantage: They have ranged at-will. This situation turns the whole equation upside down. Fighters also do not need to run to escape red-zones, as they can prevent damage from red-zones using shields. But the barbarian has to run all the time. He has to run to escape the red-zones, run to get close to the opponent and deal damage, he has to run to revive his fallen friends. Barbarian can use gap closer to get closer to the target. But these gap-closer have an average cooldown of 12 seconds and a battle takes an average of 12 seconds. He can run the map from head to toe by completely unloading Stamina. There he kills a mob and can cover the 60 'range with a gap-closer to kill another mob. Then what? He can walk to reach other mobs. But a encounter takes about 10 seconds, other mobs other than bosses die within 10 seconds.
Barbarian was designed to be "Aoe" dps after all these changes, did I get it wrong? If we are aoe, dps, we always have to run between mobs to use relentless slash, which is our signature ability, but we can only do this every 12 seconds. Until 12 seconds pass, the mobs die and the boss remains. Why did you give us the aoe feature if we stick to the boss from the beginning (which sometimes isnt present on map)
After all this analysis, please let someone tell me where I went wrong and how barbarian, a class labeled as dps, can catch up with others. If some are going to perceive this as playing high on the "paingiver" list, so be it. Why wouldn't I want to be a paingiver, am I not already "labeled dps"? If I don't even get a chance to get on the paingiver list, why am I dps and why would the team want me? Let's put Paingiver aside, how did the developpers expect me to enjoy the game by running around and exhausting myself?
Ranged classes can attack bosses and mobs , who are usually in the middle of the space, in a 200 'range arena without moving at all, with their 80' at-will range.Since their stamina is full, they can easily benefit from the passive perks of many items. They don't think twice about avoiding the Red-Zones. But as a barbarian, I have to spend stamina for all kinds of actions. Before I get to the scene, the rangers would have already figured out half of the work.
Do not think that I am looking for ways to solve this. For example, I did extensive research on how to increase my "stamina regeneration". For this purpose, I bought "pseudodragon" and raised it up to mythic rank. Because it was written "on at will use % 10 chance to gain % 7,5 stamina" as companion equip power. I saw that it doesn't even work! So I really worked hard to break the meta. I thought that; For example, they may want us to keep our stamina high so that the "charged furry" perk on items such as "Upper pact brands of the blaze-bond" works. However, it is not possible to keep my stamina constantly high with the class feature "sprint".
I ask my question again. How do the developpers expect me to both escape from red-zones, run to reach enemies, and move between zones? Where am I lacking and where am I going wrong?
What if "Battle Fury" fills our stamina as it used to be? Because I explained above, the Fighter melee too, but he can stand on the red zone by lifting his shield in the air. Rogue is also melee, but has ranged at-will. But Barbarian? It has to run. If we think in terms of frp logic, should the class with the highest strength not have the highest stamina? I think you should give us some skills to refresh our stamina. That way we can perhaps do something with our talent and ignore our already obvious low damage disadvantage against other classes.