Preview Build Patch Notes: NW.123.20201203e.4
Greetings all,
Thank you very much for your continued feedback on the Preview! Contained within are the patch notes for NW.123.20201203e.4.
This build contains more bugfixes for Companions, this time mostly fixing non-Augment companion damage. Try out the Indomitable Runestones. I dare ya. Artifact Stats and Modifications were also adjusted. Once again, to note, this is not the final build by any means, and things are still very much up to change.
https://www.arcgames.com/en/forums/neverwinter#/categories/neverwinterpreview-announcements-release-notes
Known Issues
Critters do not have Combat Advantage against players when surrounding them.

A few older items may have incorrect Ratings.

Armor Penetration and Companion Influence references are still being scrubbed by Goblins… and some Trolls.

Barbarian's Forte grants a bonus towards an incorrect Stat.

Bel's Relics have not yet been updated to the new system.

Certain Gems, Runestones, Insignias cannot be donated to stronghold coffer.

Certain Companions and Companion Powers do not function in one or multiple categories:

Certain powers do not function, per the tooltip.

Certain Active Bonuses do not function or states an incorrect tooltip.

Certain Enhancements do not function or states an incorrect tooltip.

Divine Protection Power contains a typo and does not modify Critical Avoidance total.

Glorious Founder's Enchantment grants incorrect number of Stats.

Guild Boon: Enhance Overload: Ward grants an incorrect amount of Item Level.

Miscellaneous text and formatting errors for tooltips.

Some characters do not get automatically respecced when loading in or when switching loadouts.

If you ever deal 0 damage, or notice that your damage is consistently 0, a character respec will fix your character

Mount Passive: Precision incorrectly grants 3100 Item Level at max Bolster, and Mythic.

Race Appearance presets appear as white boxes.

Several Enchantment items may display with tooltip irregularities.

This includes weapon/armor enchantments, which may have outdated references to weapon damage.

Several Potions have mentions of Armor Penetration/incorrect rating in Long Buffs.

Several zones or critters in the zone may still be difficult for players to complete.

Vorpal/Holy Vorpal Enchantment's Critical Strike increase does not display on the character sheet.
General Updates
Non-Augment companions should now be able to deal competitive amounts of damage.

Please note that this area is still Work-In-Progress.

We have noted your reports and are still working out kinks with companions.

Certain companions may deal less than intended damage with their attacks, and other bonuses from Companion Powers/Companion Active Bonuses may not function.

We are also aware that Companion damage may be a little bit too high right now, but we will be tuning it with your feedback in mind.

We will continue to monitor the following threads for feedback, comments, and bugs:

Even more critter damage adjustments from player feedback.

Those darn Goblins should now be in line with the player.

Further health adjustments have been made to the boulders in LoMM.

We continue to welcome feedback on the following thread regarding difficulty.


More clean-up on Armor Penetration / Companion Influence references.
Fixes and Adjustments
Companions
Characters should no longer have 0% in Total Stats when revived from Near Death.
Companions
Non-Augment Companions should now deal much more damage.

Known Issue: Some Companion powers will still deal less damage than expected. We welcome any reports for this type of issue on the Companion thread.

The following Companions were fixed:

Angel of Protection: Protective Ward now grants % to Defense.

Incubus Companion no longer has an extra Enhancement Power.

Mercenary Companion now has an Enhancement Power.

Rhemorhaz Companion now deals more damage.

The following Companion Bonuses should now grant Combined Ratings, and scale with the companion's quality:

Assassin Drake's Prescence

Rhemoraz's Presence

Sylph's Insight

Snowy Fawn's Instincts no longer incorrectly states that it grants + % Total Damage, but grants + % Defense.
Items
Bonding Runestones, Radiant Enchants, and Empowered Runestones can now be traded in bulk.

Off-Hand Artifact Bonuses have been adjusted to the new Combat System.

AP Gain, Recharge Speed, and Stamina Regeneration were untouched.

Stat Artifact Features:

Incoming Healing now grants +500 Incoming Healing in Ratings.

Companion Stat Bonus is now Forte, and +500 Forte in Ratings.

Control Bonus now grants +500 Control Bonus in Ratings.

Control Resist now grants +500 Control Resistance in Ratings.

Critical Severity now grants +500 Critical Severity in Ratings.

Artifact Stat Modifications:

Companion Stat Bonus is now Deflect Severity.

Overload Enchantments now grant Stats towards the Other Contributions.

Devil's Precision

Unholy Protection

Frosted Lethal Glyph

Frosted Protection Glyph

Frosted Tempered Glyph

Frosted Smiting Glyph

Blessed Lethal Glyph

Blessed Protection Glyph

Blessed Smiting Glyph

The following Collars no longer incorrectly state that they grant excessive amounts of Incoming/Outgoing Healing.

Unified Regal Collars

Supportive Regal Collars

The following Rings have had their stats adjusted for the Rework and should no longer grant excessive Stats.

Ring of Bel

Ring of the Condemned

Ring of the Brutal Fiend

Ring of Fallen Power

Ring of the Overwhelmed
Powers
Dragonborn's Fury now properly grants +3% Power and +3% Critical Strike to the character sheet, towards the Other Contributions category.

Inner Balance has now been adjusted to Critical Severity.

Known Issue: Inner Balance's Divinity restoration does not fully function on the Combat Advantage and Critical Severity comparison.

Master Boon: Life Lessons no longer incorrectly grants 25 Item Level.
UI
Companion and Mount Powers now display an Item Level.

Enemy HP bars have been adjusted.

Total Item Level display has been adjusted.
Things to Come
Adjustments to Gear Bonuses.

Adjustments to Weapon/Armor Enchants.

Companion UI adjustments.

More miscellaneous text fixes.

UI adjustments the character sheet, which should enable better display of certain Ratings.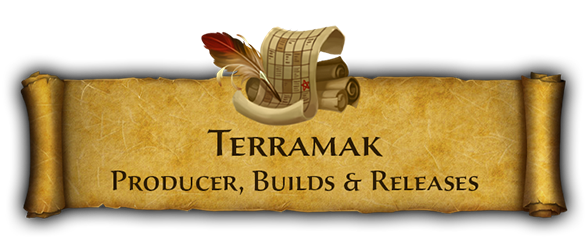 Tagged: