Aasimar race clipping issues
I bought the Reforger`s Blessings bundle for Aasimar race. I have grinded through all those 4 milestones so I can use the race instead of my dragonborn because I couldn`t accept the ideea of not being able to wear helmets. Now I am completely dissapointed to see that after few months since I have reported the clipping issues that often happens on all male gender races using barbarian class during "idle possition" have not been looked at. It is a minor change of a position so everything could look as it should. Pleaase have a look at this problem.
Example of the postion (clipping issues)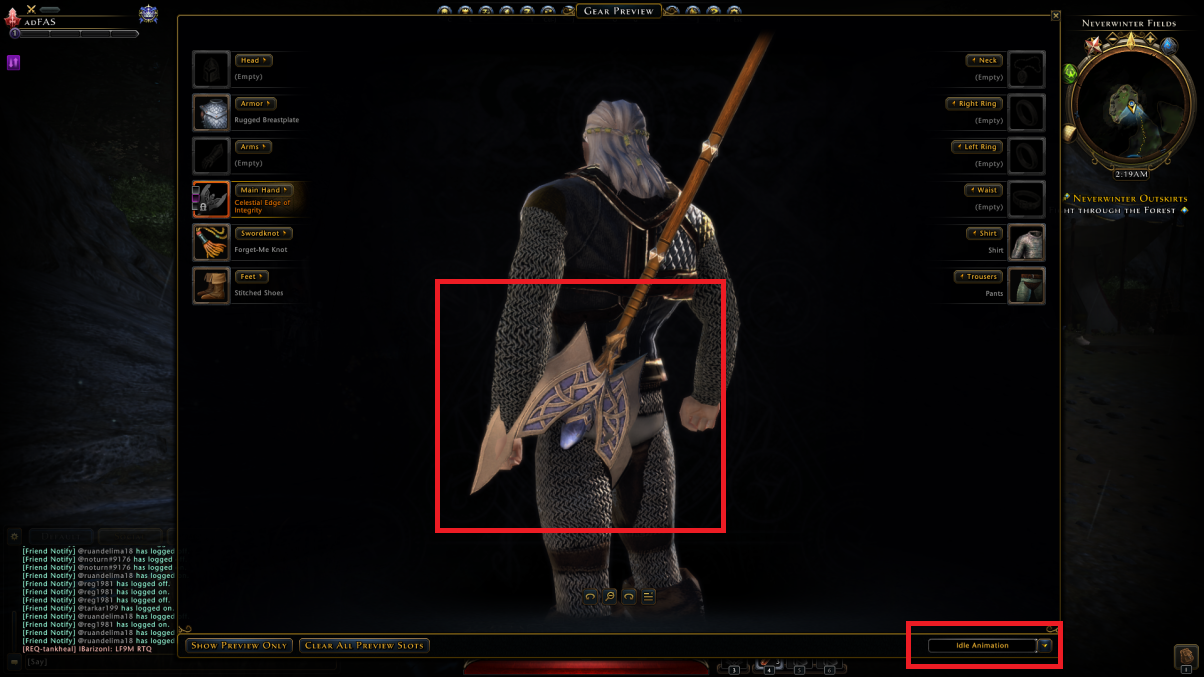 This clipping problem occurs in open world when your character is mounted or in idle positions no matter which weapon appearance you will use.
The way it should looks (unfortunately currently only in preview tab):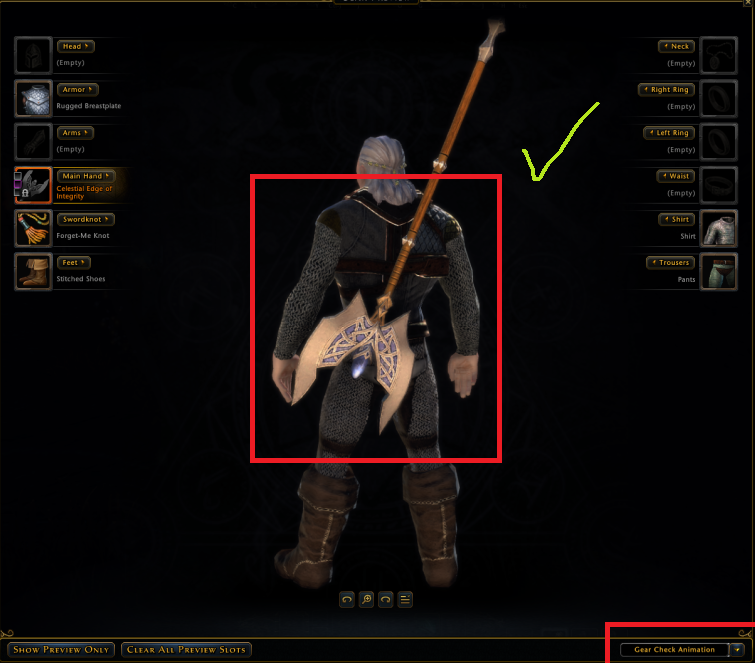 A little tweak or a copy/paste of the position as it is in "checking gears" window will bring so much joy to your customer`s face.
I want my sword to not cut my hand or body and be straight while I`m out of combat and chat in Protector Enclave with my friends or I am mounted anywhere else.
So please Julia, if you see this, pass it to the team let us know if there is something you guys can do about.
P.S: Also there may be a problem with the bonuses it provides. I couldn`t notice any difference in my ratings tab.
Thank you!
Comments