Infernal Descent Preview Patch Notes: NW.120.20200106a.2
Release NotesContent and Environment
Avernus
Etrien's wardrobe has been reduced in variety and she's now wearing the same outfit in the various places she appears.

Heal Our Wounded: This quest now requires 3 citizens to be healed, reduced from 5.

Heal Our Wounded: There are now more than just imps around this quest.

Herbs collected for a quest are no longer invisible at low graphical settings.

Performance improvements have been made throughout the Adventure Zone.

Players can no longer take damage on the Cutscene during the "A House In Need" quest.

Restore the Village Glyphworks: The Guardian now properly spawns without significant delay for a player if they have dropped and retaken the quest.

There are no longer locations where demons and devils appear to work together.

Vallenhas Hearth now has a campfire, and the entire area within the shield now has campfire effects.

Various collision and visual issues have been addressed.
Tutorial
Golden path issues resolved
Combat and Powers
Classes and Balance
Ranger: More than Disruptive: This feat's tooltip has had a typo fixed.

Ranger: Ranger buffs no longer work on the opposing team in PVP. Traitors will not be tolerated!

Ranger: Stag Heart now lists its duration

Rogue: Dazing Strike now properly states that it can apply an interrupt.

Wizard: Critical Conflagration now works for AoE powers

Wizard: Conduit of Ice now ticks 8 times, up from 7.

Wizard: Directed Flames now only longer procs the damage from Smolder or Rimefire once every 12 seconds.

Wizard: Icy Terrain now ticks 10 times, up from 9.

Wizard: Ray of Enfeeblement now ticks 5 times, down from 6.

Wizard: Rimefire Weaving feat changed to lower target's damage resistance by 5% when either smolder or chill is on the target, and by 10% when rimefire is on the target.

Wizard: Smolder from Directed Flames is now 80% of regular smolder damage instead of 50%

Warlock: Creeping Death feat has been changed to be a stacking DoT that does 10 magnitude damage per stack every 2 seconds for a total of 10 seconds. Can stack up to 10 times.
Companions
Hell Hound Companion now properly gives bonus M18 Campaign Currency.
Enemies and Encounters
Infernal Citadel
Audio around the chains and some clickable objects has been improved.

Gas Spores and their powers now properly reset when the party is defeated during the Morzach fight.

Fixed an issue where the damage area for Morzach's Spine Toss would not always display.

Fixed an issue where the Exit Portal wouldn't always draw.

Repositioned the visual effects on the Gas Spore.

The Bone Devil boss now deals slightly more damage, and the Pit Fiend and Hellfire Engine bosses now deal slightly less damage.

Unique Boss Bar UI added for Hellfire Engine
Items and Economy
Rewards
Dark Remnant Artifact Set: Call of Evil will now increase damage dealt by 2.5% against all targets. Damage dealt is increased by an additional 2.5% against demons, devils, and fiends.

Juma's Bag: Increased drop rates

Rare Spawns: Rewards have been updated so that all those that helped kill the rare spawn will have access to loot.

Rusted Iron Leggings: Gluttonous Might: Reduced the penalty from -50% incoming healing bonus to -25% incoming healing bonus.
Zen Market
Butterfly Mounts should now be claimable if the player purchased a Fallen Apprentice pack after buying the Butterfly Mount Packs.

Delver's Currency Kit now correctly states in its tooltip that it gives 500 Coalesced Magics instead of 500 Wooden Tokens.

Event and seasonal mounts purchased on an account can now be claimed by characters even when the events are not active.

Updated the description for the expedition reward box item to refer to Seals of the Deep instead of Seals of the Mountain.

Zen Store bought bags are now Bind to Account
General
New Appearance items added to the loot table for Infernal Citadel.

Packs of Preservation Wards now correctly reference "upgrading" instead of "fusing."

10x Pack of Preservation Wards now properly states in its tooltip that it gives 10 Preservation Wards, instead of incorrectly claiming that it gives 5.

Updated Seal Vendor gear to current module in Caer-Konig.

Seal store in Vallenhas now allows you to see other class options, as well as trade in Seals of the Crown for AD.
User Interface
Options
Added a Field of View slider to the Display options
Character, Animation, Effects, and Audio
Character Art
Male characters no longer have to sacrifice their precious ears when wearing the Cardinal's Coral Coif.
Back-end Work
General
To address reports of missing fashion items, the process used to automate transferring of fashion items to the new system has had a back-end tweak.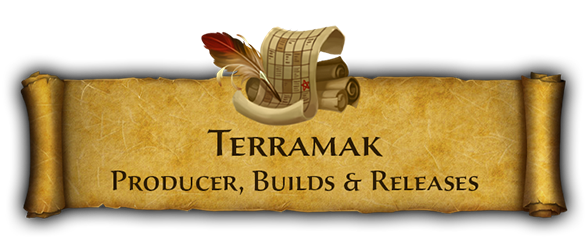 Tagged: