Uprising Preview Patch Notes: NW.115.20190701a.3
For this post, this will just include the highlights of the new module. More detailed patch notes will come later.


Highlights

New Story: Uprising
Kavatos has a lead on a new disturbance, thanks to the mysterious appearance of a githzerai envoy. Follow this fellow to a newly-discovered location in the realm-twisting depths of Undermountain, find out more about the githzerai and their storied past, and lend your aid in a war against the illithid menace.


New Trial: Tower of the Mad Mage
Halaster's not too happy about bands of old foes newly encroaching on Undermountain, and it's up to you to bear the brunt of his wrath and to strike back. This 10-player Trial is the most challenging yet. Can you stand against the reality-shaping powers of Halaster the Mad Mage?


New Player Race: Gith
Not only can you help the githzerai in their fight, you can play as one, too! During Uprising's time on NeverwinterPreview, players will be able to create gith characters of their own, and aid Neverwinter just as Neverwinter's heroes will aid the gith. Further information will come later on unlock requirements post-launch.


Appearance System
Our new Appearance System allows players to add any Armor or Dye acquired in the game into a library of Appearance options available for your character. Players now will be able to choose items and colors from their library to override the appearance of any gear or fashion slot, rather than needing to transmute individual items. No matter what your armor really is or how often you change it, it will always look like the appearance override that you've chosen.


Early-Game Content Touch-ups
The opening chapters of the game have been smoothed out for a more engaging introductory experience. Please let us know how you feel about it!


Protector's Enclave Remodeling
Lord Neverember has invested more gold into Protector's Enclave's appearance, hoping to attract more wealth and commerce to the area. Certain textures have been improved, including the sky. The mount display area has been moved to the town crier's area that previously held the job boards, and the event dais is now more central to the market area, where the mounts display area used to be.


Notification Improvements
There will be less spam when others gain lockbox rewards! There is now a pop-up element that defaults toward the top of the screen, but can be moved in the Rearrange HUD menu (in the ESC menu). In addition, there is now a "Notification Settings" button in the ESC menu that allows players to set whether certain information gets sent to chat at all, or shown on the screen as visible notifications. Chat channel filters are still where they used to be; the Notification Settings can control whether specific notification types get sent to chat at all.



Enjoy! Official feedback threads will be posted over the next few days.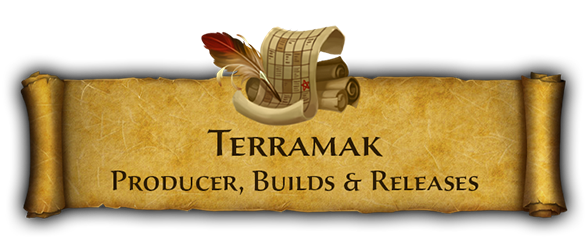 Tagged: