Hello
i've tested Piercing Damage changes on preview with my TR and my friends (tyvm Caio Izah and Rafa
) and... just take a look at this :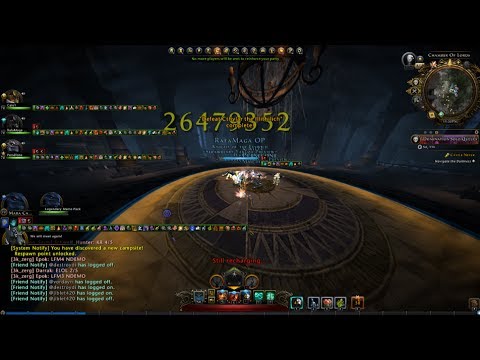 Checking CombatLog... Shadow of Demise is now being affected by debuffs on its target, now it can scale and deal more than 50% of the dmg dealt in 6sec
So.. Is this fair? Since GWFs and GFs alrdy got this potential of dmg, doing 20 M ~~ 30 M crit dmg on IBS and Griffon's Wrath.. Why cant TRs do that too ?
And its not that usefull on mob phases and bosses with low health.. since they die before the SoD proc as u can see on 2nd boss of CN. But for the tough ones its a huge improvement, and can scale even more with the more debuffs.
Also there is a bug on SoD when 2 rogues proc it, the first who proced it will get the dmg of the second In account to the SoD dmg, and second will get only his own dmg in account. I dont know if it workd for more than 2 SoDs procs, but it still a huge bug... and with this piercing dmg change it will be even more evident and harmful, so it need to be fixed!
I'll leave the discussion there for you..
Peace