Neverwinter needs more appealing fashion choises

Hello, I am here to talk about the current state of fashion in the game and why it should be changed.
As a person that cares about how his character looks, this game has been lacking a lot since forever, even though we were promised LONG ago that we would get more costumes and variety, especially as way to make an AD sink, which never happened, I don't even know what happened to those promises.
The costume choises we have right now are about the same as 2 years ago (exagerated), barely anything has changed, we still have things from the utter awful ice wind costumes to the only thing that is near good looking as the trade bar costumes.
It also seems like crypic isn't taking fashion seriously anymore, I mean... what are those costumes from the summer event? we had the bad ones from last year, this year we had an even worse (cooker???) costume. If the idea was to keep us in the event, you could have done a lot more than the ball, just by making the costumes good looking and not a joker thing that noone is ever going to use.
We all know that cryptic is capable of doing absolutely beatiful landscapes and you have shown your worth a bit more in the seal armor (imo), but once you go up a bit, the higher ranked armors are once again awful!
Personally, I think the childish approach to costumes needs to change a bit, I know a lot of people that like to take seriously the way the character looks and it is really hard to make something decent in the state of the game and making more useless leaf costumes or ice swords isn't going to change that.
I know that this is a D&D game, but it is not a realistic game, you don't need to stick to clunky armor because of the lore!
Here are some suggestions that I think could be added to the game without being too much for the art style: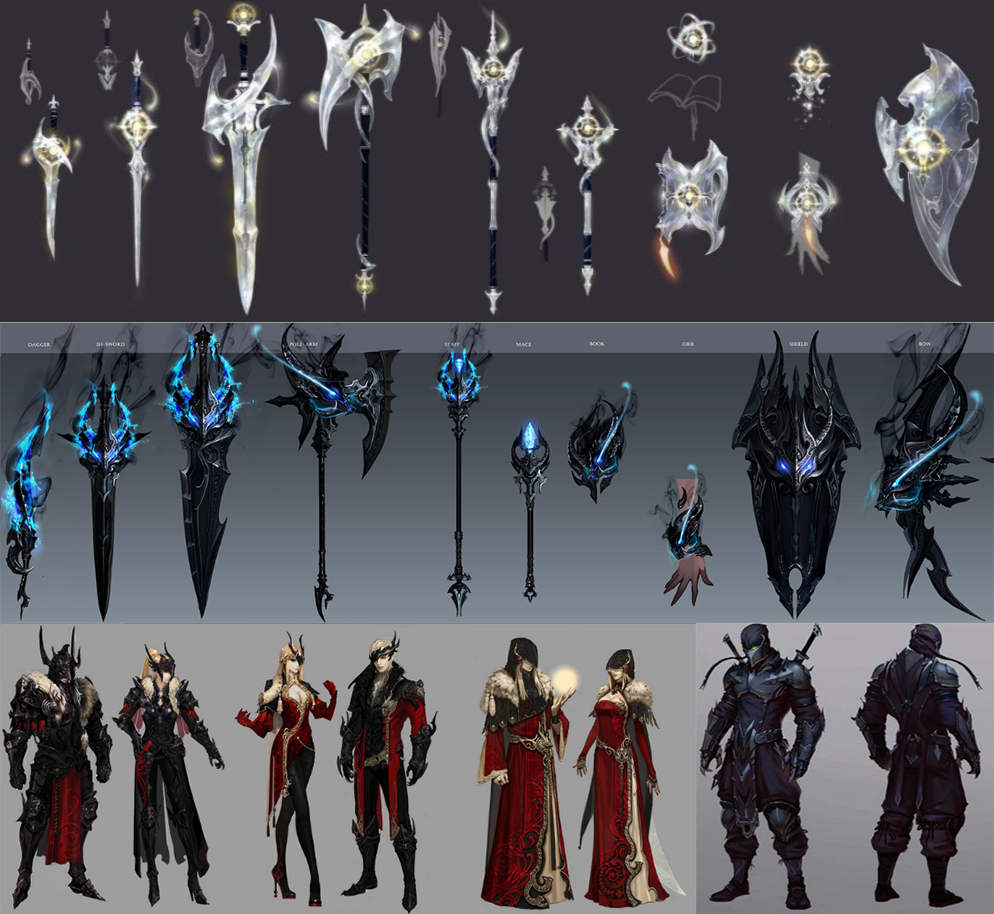 Those are taken from a game called Aion, which also has dragons as their mithical creatures, even though not the same way, these are just examples and would obviously have to be changed to fit the game.
What do you think? Do you like the not so serious costumes more or would you prefer a different approach?
Comments