This Thursday starts the Masquerade of Liars event. If the offer the broom mount at the same cost as last year, there will be a lot of new players complaining about collecting the witch's sash (sometime translated as the witch's rope in some languages) from the pinata. Please be sure to either remind them of fact it will appear in the store on the last day of the event or send them here to read this thread.
Here are my screen shots on the store after the event ended.
This shows you can get the bristles.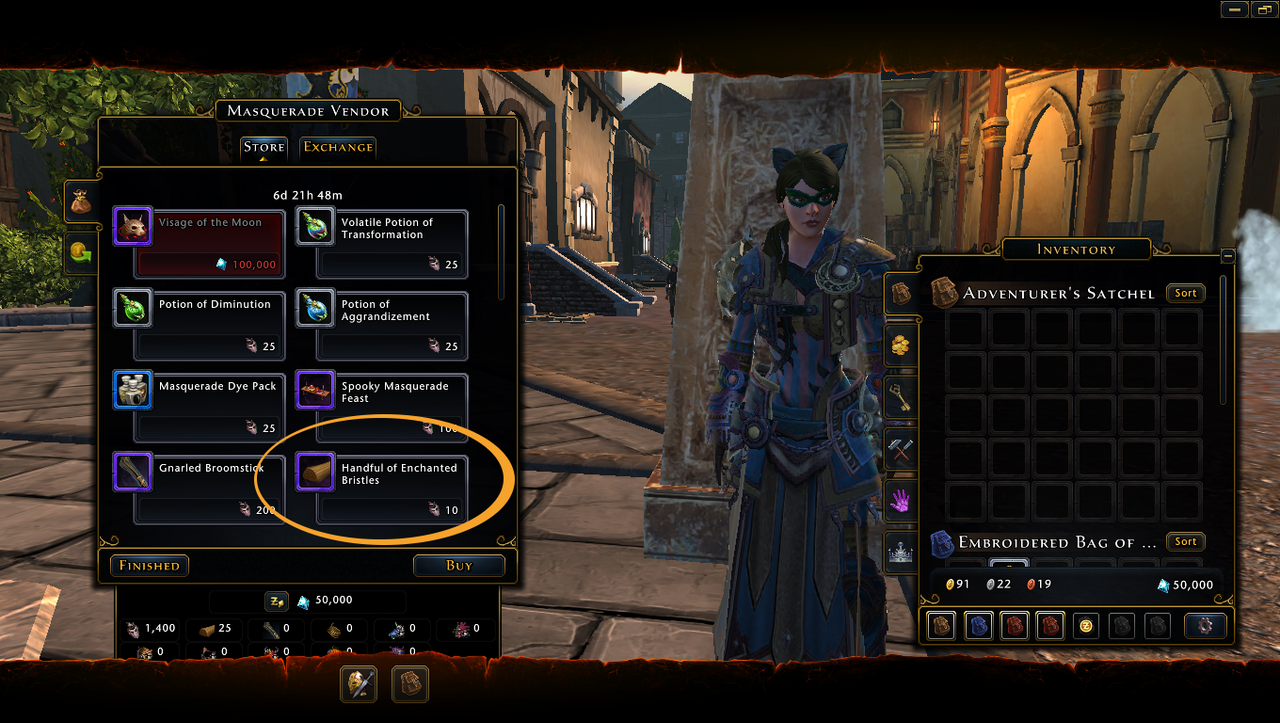 And here is the sash.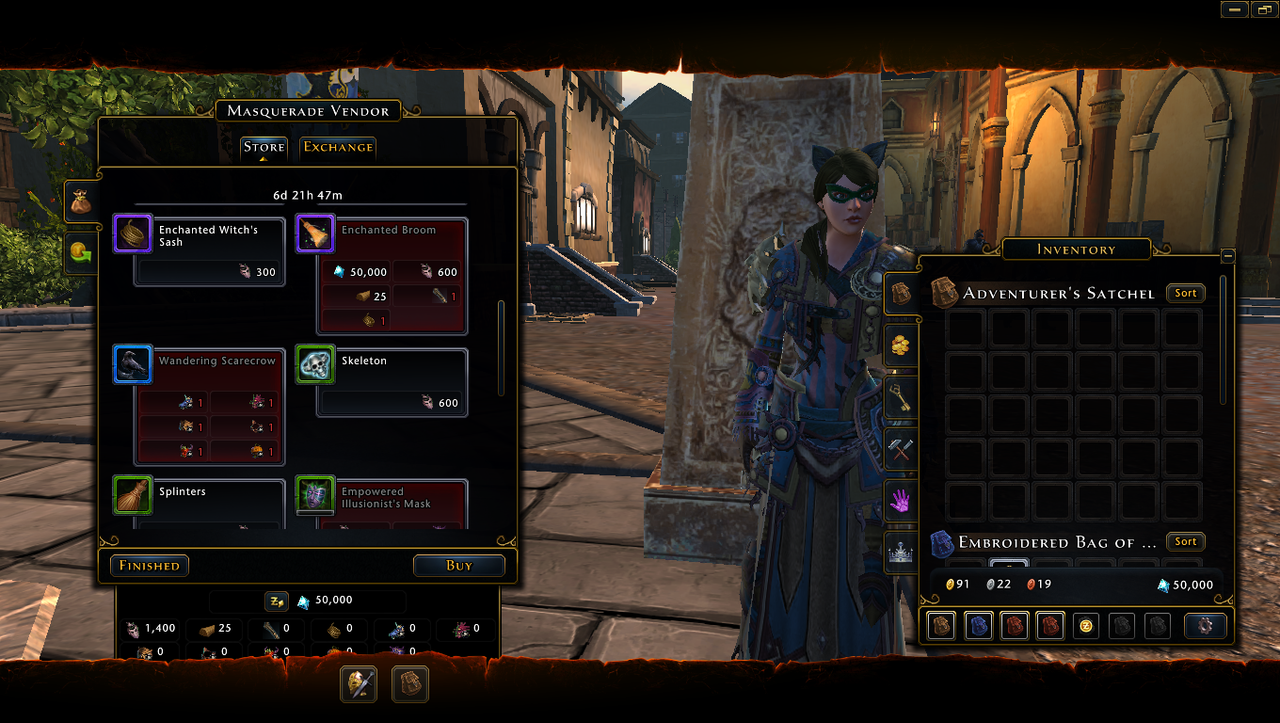 Have fun at the event!