Official Feedback Thread: Need/Greed Rolling
We have received a lot of feedback that the loot roll could both be distracting and cover up too much of the screen space during crucial moments.
Here are the changes:
When the loot mode is set to "Need or Greed", all uncommon (green) loot and higher will automatically be rolled on. If a player can roll Need, they will. Otherwise they will roll Greed.

Any loot that is Bind on Pickup will default to the old style of roll where players can choose to opt in or out.

Each player has a personal loot threshold which will determine what rarity of loot they want to roll on. Example, if you set your threshold to "rare" you would pass on all uncommon loot rolls.

The results are show in a small window at the top of the screen and in chat.

Other modes of party loot roles are unchanged.

Pictures coming soon, all feedback is welcome.
Party Loot Settings: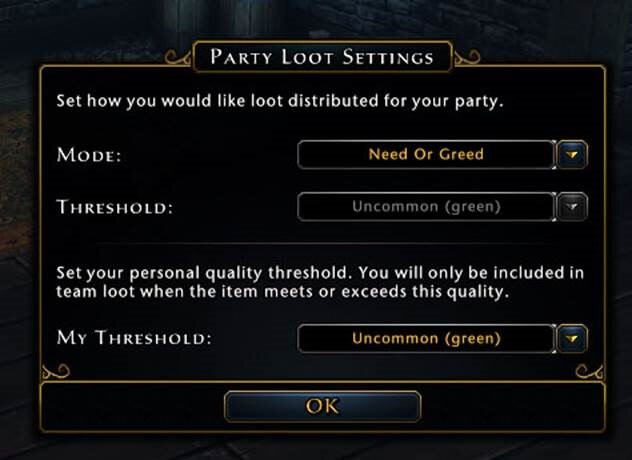 Item Pickup:

Roll Completed:

Post edited by noworries#8859 on