I was wrong! ( sorcery is actually fun and cool )

So after the sorcery pass I was kinda un-hype about it and I was all "This isn't interesting or cool, it needs another pass!". While my pet build utilized some stuff from sorcery it didn't really dip too deep into it. Well recently I figured what the heck let's give it another try and after some poking and tinkering I was pleasantly surprised by how interesting sorcery actually is, and how strong it is. I think the most interesting part is how it has cross-synergies with other powersets.
To start, here is a video of me poking things in QWZ with it: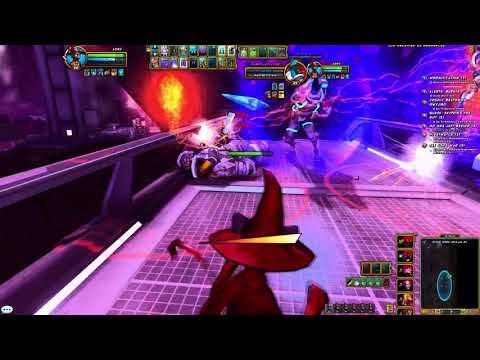 And here is a link to the build
If you want more frequent burst ability you could replace Crashing Incantation with Fireball ( rank 2 + illuminate, so it builds your form stacks ).
Some strategies with the build that you saw me using in the video:
1. Since Skarn's Bane w/ Tranced 100% stuns anything with Jinxed on it, you can use taps of it to stun enemies then do something else ( summon sigils, use crashing incantation, heal, soul beam ) while they are stunned.
2. Always set your sigils up before a fight. You can drag enemies into them right away, or drag them in after your opening volley.
3. Drop sigils and then hide behind something; one of the most OP things about sigils is that they let you dps enemies that aren't in your line of sight.
4. Teleport into a group of enemies and then summon all your sigils. As you can see in the video you can get all 3 sets summoned before enemies even respond.
5. Warmth with Illuminate lets you build your stacks like literally all the time, so you can start every fight fully stacked.​​
Post edited by spinnytop on
Comments
Categories
2.3K

News and Information

937

Public Test Server

41.6K

Champions Online Gameplay & Feedback

25.3K

Combat and Powers

9K

Player to Player

15.8K

Bugs and Technical Issues