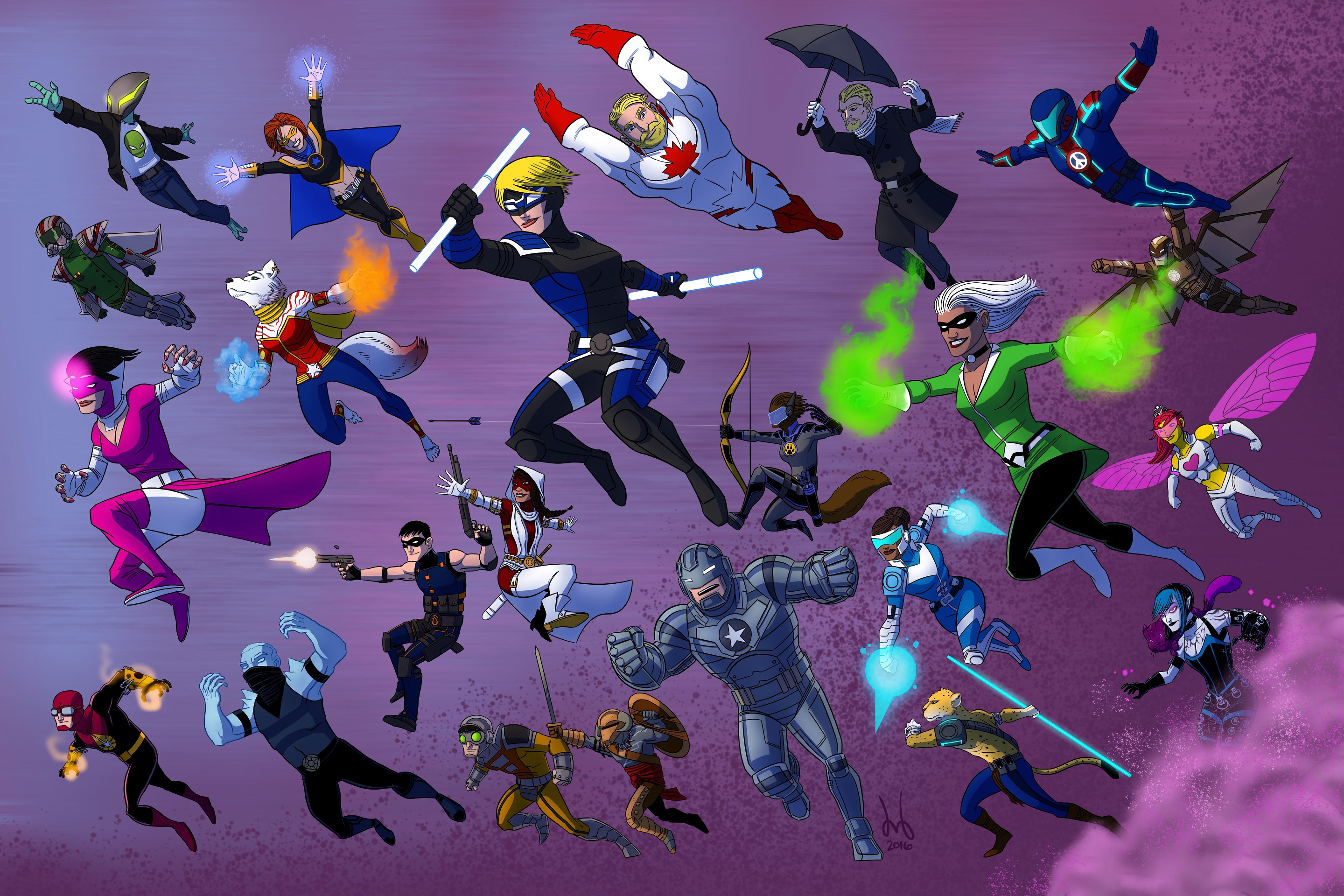 Do you aspire to create and play a true super hero? Do you enjoy crafting stories with others and wish to be part of a team environment? Well, we may be the team(s) you are looking for! Both the Progeny (think RUNAWAYS/ TEEN TITANS/ YOUNG AVENGERS) and the Protectors of the World (think AVENGERS/ JLA) are currently seeking a few new members to join their ranks!
We are looking for very solid concept characters with an emphasis on actual capes and tights super heroes. While we appreciate your dark elf assassin and three thousand old lich, what we are seeking is more aligned with characters like Captain America, Black Panther, Aquaman, Cyborg, Iron Man, Wonder Woman, The Wasp, etc etc. We are also not seeking characters who are decidedly OP. Low to medium (Progeny) and medium to high (Protectors) power levels are encouraged. This allows the team to function as a team, where everyone can play a part and have a story to tell without overshadowing others. Teams should be about teamwork and camaraderie, and its been an important part of our in game 'Protectorsverse' for the past 4+ years.
If you are interested, please hit me up on here via PM or send me mail in game:
@pallas001
!