Protectors of the World - 2018!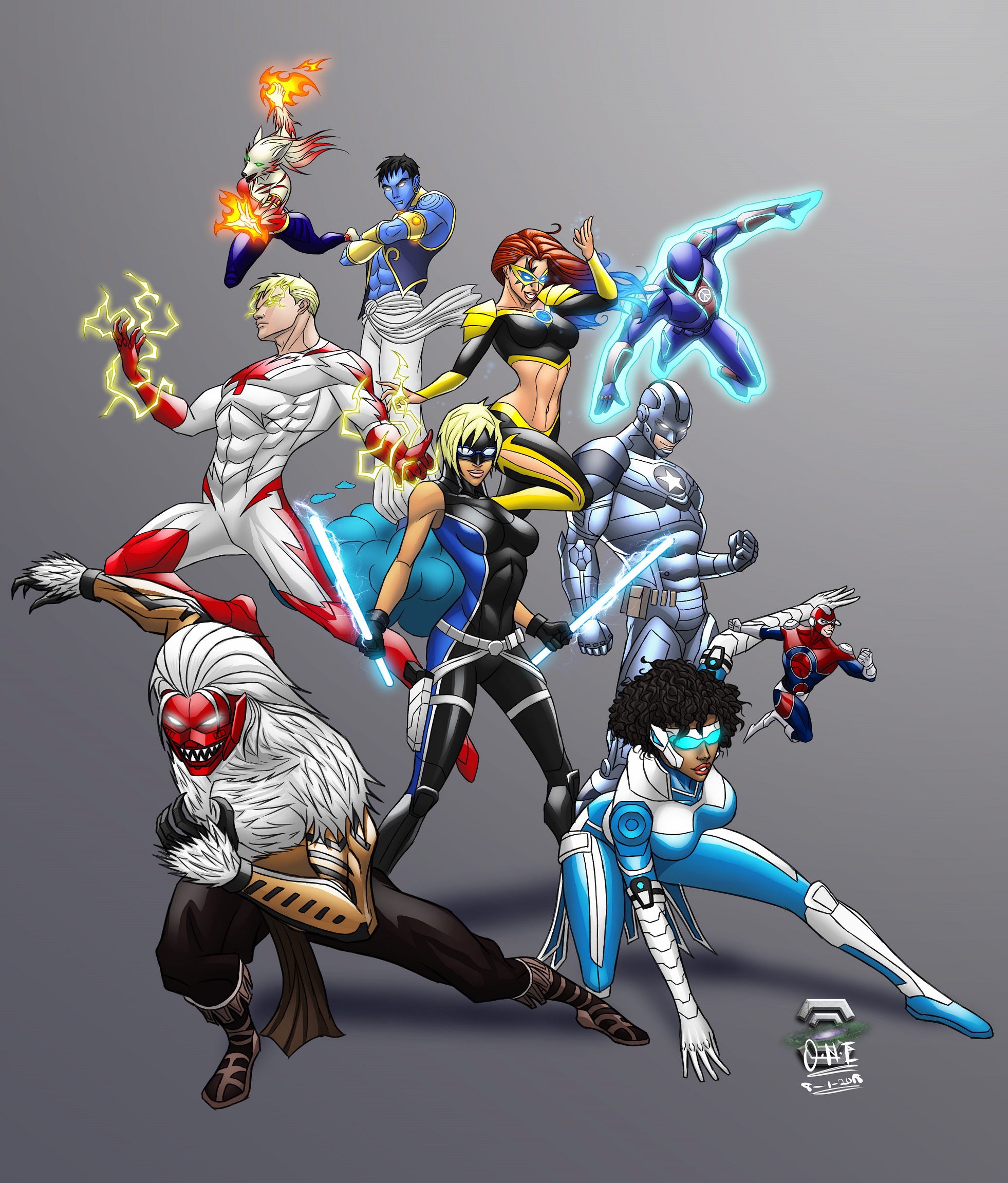 We just got our teams 'yearly pic' and just wanted to share it with everyone... unfortunately its not the ENTIRE line up, but a good mix of both old and new, as we approach our fifth year anniversary!
Characters in the piece:
Witchery Way, Thundrax, Razira, Jinn, Cosmic Glory, Peacemaker, Captain Adamant, Atomic, Tesseract, and Sparrowhawk!