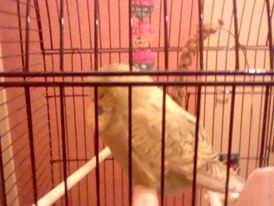 Exposed cause naked.
Also he is a budgie. Named him Caliga because if he doesn't get his way he huffs ( Basically goes full puffball if I turn the TV off ).
Nepht and Dr Deflecto on primus
They all thought I was out of the game....But I'm holding all the lockboxes now..
I'll......FOAM FINGER YOUR BACK!