Hear ye! Hear ye! Breaking news!
The Pokari Times reports:
A group of bandit Pyrogres burned down the Library of the Monkey King! This group of renegade fire elementals crossed the city wall between 2 and 3am last night. They broke into the library to steal a copy of "Volcano: Ashes and Flames". Unfortunately, books are flammable, and soon the whole library was in flames.
The Library of the Monkey King was an invaluable resource for both new and old adventures. We must make efforts to re-build our tomes of knowledge!
From now until Halloween, the Pokari Friends of the Library are offering a reward of an ultra-rare Nether Lutist transform card to any Pokari citizen that offers up a new Guide for the Forum.
In order to qualify for this exciting offer, your tome of knowledge must meet the following requirements and guidelines:
Topic Requirements:
It must be a new guide. No re-submissions of old forum guides will be accepted.

The topic of your guide must be useful to players trying to learn how to play the game. This can include end-game level content, but it must be something that will allow a player to improve their character.

Guides of just Lists will not be accepted. (lists of fashions, NPCs, drop lists, etc)

Guide Requirements:
It must be posted in the Knowledge Repository sub-forum.

It must start with an introduction: Explain your chosen topic and why it is important.

It must include at least 1 picture.

It must be in an understandable level of English.

You must end your submission with your server (AR/FP) and character name that you wish to receive the prize.

One prize per Qualifying guide. Multiple guides = multiple rewards!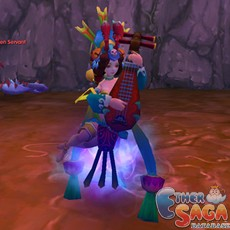 Thank you for your efforts in rebuilding our base of knowledge!
~ Pokari Friends of the Library
------
NOTE: Forum Changed include a 1 hour LIMIT on editing a post. Don't post your Guide until you are finished writing it up!