Now as I said in the release notes, I would check this post my proof once the server was back up. As I cannot claim said reward, even though I know I've done 100+ queues. Here is the proof.
First off as you can see, A) I don't have the reward.
I do have the marks to prove I've done said queues. Minus some Dyson marks for the ground BZ. Just enough to get 15 voth cybernetic implants.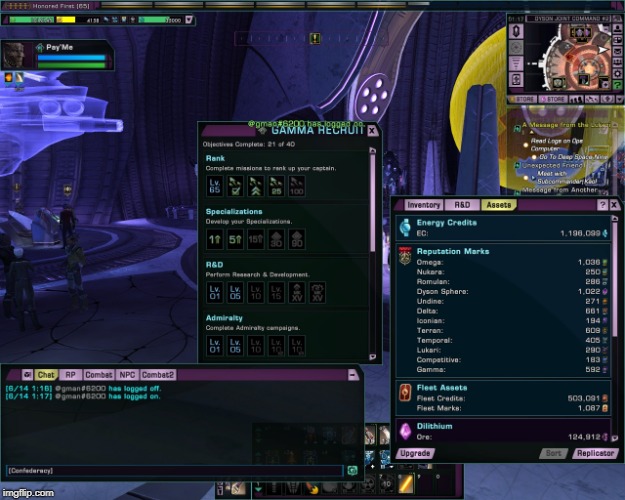 via Imgflip Meme Generator
Here are all my reputations currently, as I've only been running the 20 hour projects on them. Currently working on T3 for them.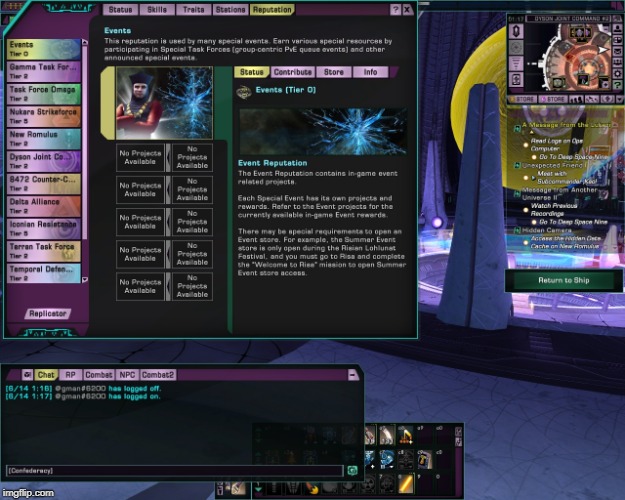 via Imgflip Meme Generator
Now I know what you're thinking, all those marks came from the DR/AoY/GR rewards. However... nope. Here are all those rewards in my bank. Minus the Delta Recruit rewards for Romulan, as I have yet to do those.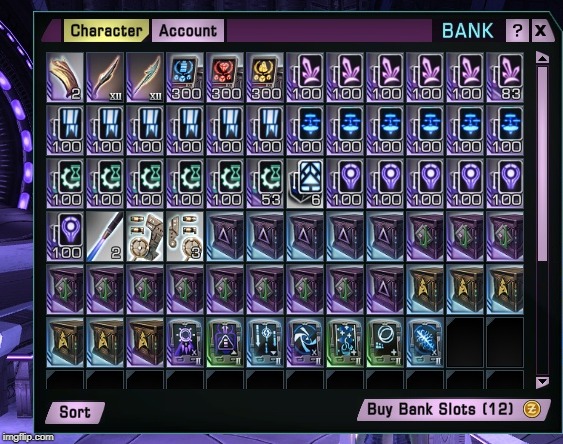 via Imgflip Meme Generator