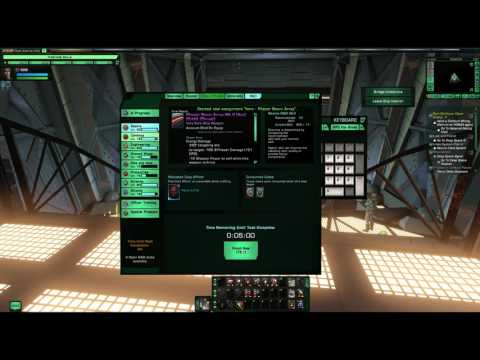 Have had some questions pop up on these keybinds multiple times, as myself, Odenknight, and a few others use em.
Basically, here's what the ones I use do.
NumPad4 brings up the exact last item you crafted. Will even pull up same Mk / Damage Type.
- "GenSendMessage Doff_Recipe_Start_Action clicked"
NumPad5 Sets quantity to Max on items with a quantity.
- "GenSliderSetNotch Doff_Recipe_Quantity_Slider 100"
NumPad6 Starts the crafting assignment
- "GenSendMessage Doff_Recipe_Actions_Starttask Clicked"
So, as you can see there, just hitting 4,5,6 or 4,6 will allow you to spam craft stuff very easily, and save you quite a bit of time. Make sure to check out the original post these came from in the link below.
My Crafting Keybind File:
https://www.dropbox.com/s/j8yrx3wx9dapd47/Crafting.txt?dl=0
Original Source Thread:
https://www.reddit.com/r/sto/comments/3jq53n/now_theres_a_really_handy_macro/cv04gd0/
- Credit to /u/Zarey for finding em all.
Fleet Leader @
The Breakfast Club
DPS 10k, 30k, 75k, Elites, Prime / G-200, G-400, G-800 Admin
Youtube - SOB's Casual Corner